Barcelona, Spain: Beyond the Classroom
Fifty-six students will embark on the first inaugural CIC study abroad class that takes place in for four weeks. 

With the mentoring of Senior Instructor Scott Farrand and Senior Academic Advisor Art Farlowe, they will immerse themselves in learning information literacies and technologies and then hit the streets of the city to create multimedia stories.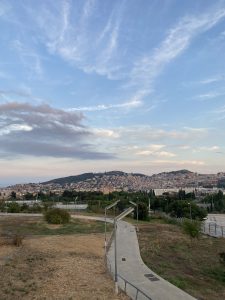 Seeing the sunset is one of the most spectacular views of Barcelona. This group enjoyed the sunset with cheap bottles of wine and charcuterie. The city has so many views, from la Sagrada Familia to the Barceloneta beach. A sunset here should be once in a lifetime, but we get to enjoy it for 28 days.
Read More »