Maggie Rogers at the Apolo 2, June 4, 2023. This was the perfect third night in Barcelona. Apolo 2 is a small venue that gets you up close and personal with all of your favorite artists. The doors opened at 7pm but the headliner, a graduate of the Harvard Divinity School Masters Program and an international indie-pop star, Maggie Rogers hit the stage at about 10:30 p.m. Rogers is known for her incredible lyricism in hit songs like "Alaska" and "Love You for a Long Time."
This event brought in a diverse audience of music lovers from all over the world. Just in our section there were people from Spain, America, the UK, Ireland, and South Africa.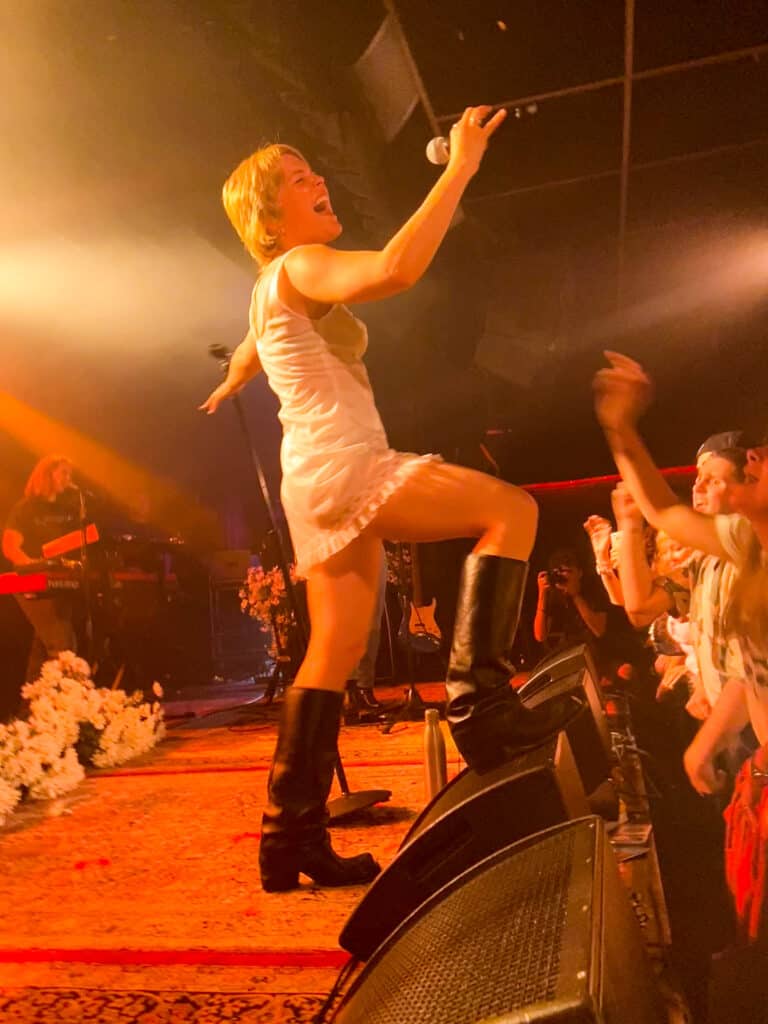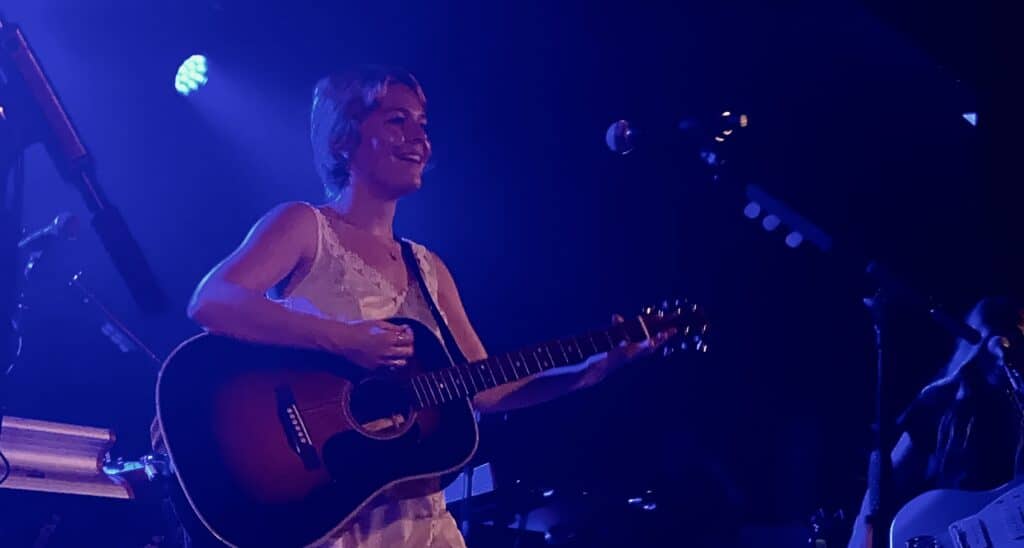 The environment that Rogers created for one night made audience goers forget about the problems of the world and celebrate great music. Rogers reminded everyone of the importance of love in this world. She even invited a fan, Danny, on stage to sing with her. The whole audience cheered Danny on as he sang "Say It" with Rogers. 
Overall this was a perfect night in Barcelona celebrating great music and great fun. At the concert, Rogers' bassist Bryndon Cook even gave us a guitar pick. For only €16 we sang and danced the night away. To us this night was truly special. Being so close you could touch an artist who inspired you to learn to play music is truly unforgettable. Maggie Rogers and Barcelona, we're gonna love you for a long time.