Formula 1 racing dates back to Europe in the 1920s and 1930s and is the now the world's most prestigious racing competition. In America we have the Indy 500 or NASCAR, but in Europe, they have Formula 1. With this being a European dominated sport, it is understandable that many of the races are held in a variety of European countries.
The Spanish Grand Prix is held on the Circuit de Barcelona-Catalunya in Montmeló, a small municipality in Barcelona. This is one of nine permanent, purpose-built circuits near large cities and features a beautiful trackside view.
The Formula 1 Spanish Grand Prix is a three-day, weekend long event that brings thousands of passionate F1 fans of all ages to Barcelona.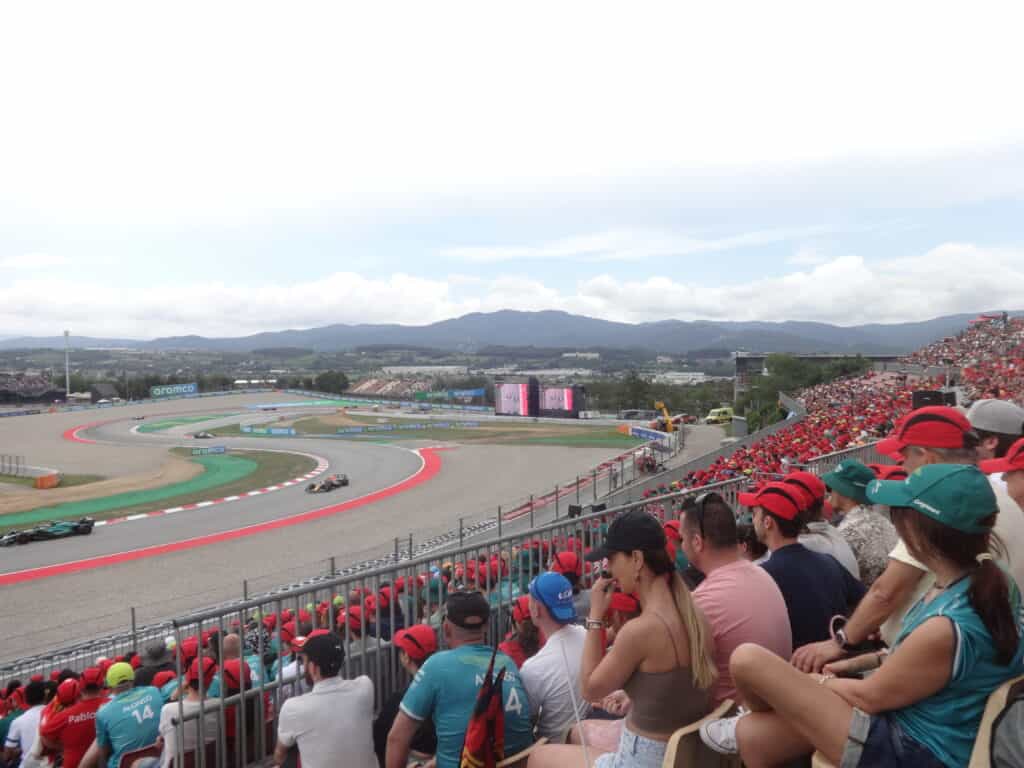 An important thing to remember about the Spanish Grand Prix is that there are currently two home drivers on the lineup. When attending the 2023 Spanish Grand Prix, the stands were an electric sea of red and green in support of Ferrari and Aston Martin.
You could feel the Spanish pride radiating through the seats, as the cheering grew louder each time the home drivers passed the fans seated in the stands.
Currently racing for Ferrari is Carlos Sainz, who was born in Madrid making this his home race. Sainz has a few years of experience on the track but has only one win to show for it. Also competing in his home race is Fernando Alonso, a two-time back-to-back Formula 1 Champion who is currently racing for Aston Martin. Alonso is a more decorated driver and has won on home soil three times. He is Spain's only F1 champion, making him a major hometown hero.
Despite their home field advantage, Sainz placed 5th, and Alonso placed 7th. Dutch driver Max Verstappen ended the weekend with a grandslam – qualified first, led all race laps, and had fastest lap time – securing another win for Oracle Red Bull.