Barcelona, Spain: Beyond the Classroom
Fifty-six students will embark on the first inaugural CIC study abroad class that takes place in for four weeks. 

With the mentoring of Senior Instructor Scott Farrand and Senior Academic Advisor Art Farlowe, they will immerse themselves in learning information literacies and technologies and then hit the streets of the city to create multimedia stories.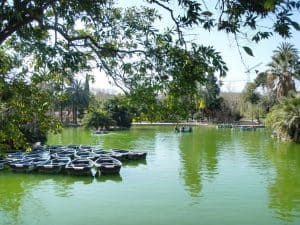 Today for a classmate's birthday, she wanted to go to the Parque de la Ciutadela and rent a boat. The boat cost us 10 euros for all 5 of us to rent a small boat and paddle around a pond in the middle of the park for as long as we wanted.
Read More »