El Museu Picasso, home to more than 4,000 works of art and a variety of captivating collections, is a must-see for art-lovers visiting Barcelona. The museum exhibits an extensive collection of the 20th-century Spanish artist Pablo Picasso's work, including many of his earliest pieces from art school. On the first Sunday of every month, the museum is open to patrons free-of-charge, where they can get their fill of iconic art without having to spend a cent. For those who enjoy leisurely browsing, the self-guided tour is best fit, but for those who prefer a bit of structure and direction, professionally guided tours are held on Tuesdays, Saturdays, and Sundays for an additional six euros.
Found in one of the oldest corners of the city, the museum is made up of five Catalan civic gothic-style palaces on the street Carrer de Montcada. Although the initial buildings were constructed between the 13th and15th centuries, renovations have been completed systematically over time to maintain the museum's structural beauty. The interior of the museum, sleek and modern-looking, contrasts strikingly with the exterior, which resembles an ancient castle with high arches, jagged stone walls, and cobblestone streets.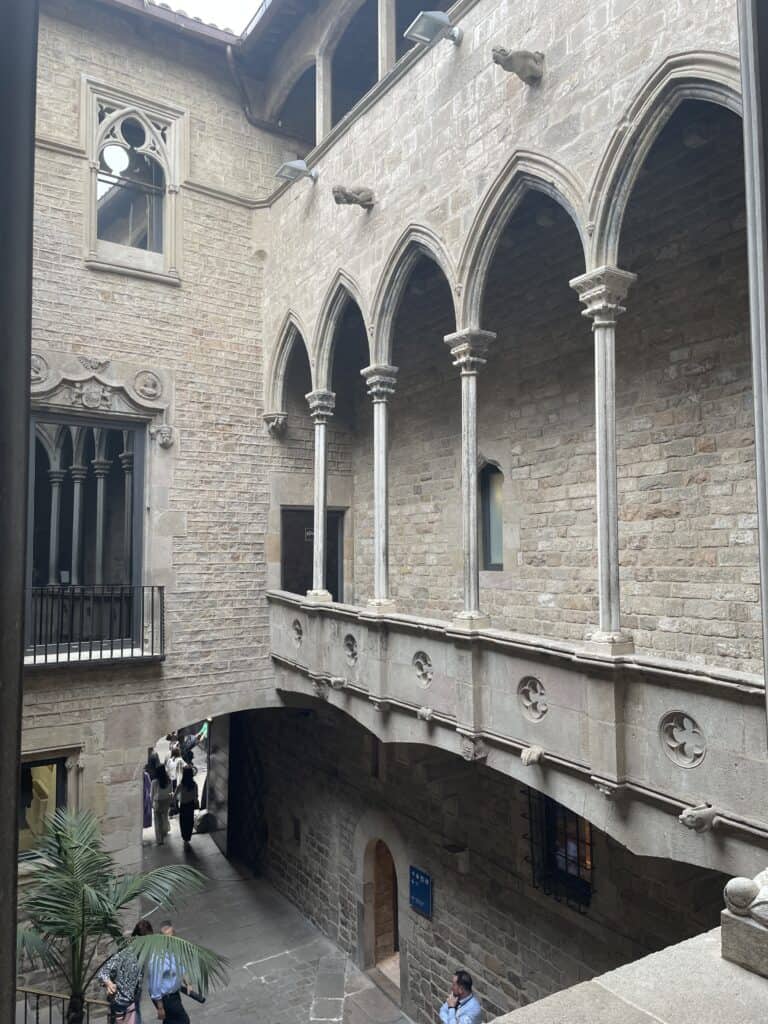 In addition to Picasso, numerous other artists' collections are featured throughout the museum, including that of Valencian artist Carmen Calvo, whose work is largely influenced by 18th century francoism. Her pieces, although brilliant, are hauntingly beautiful, critiquing the volatile state of Spain that was the result of the post-WWII period and the Franco regime. Her photographs, black and white photo negatives, distort the eye and mouth area of her subjects so that they resemble ghosts and appear lifeless. Much of her work incorporates 3-dimensional features to give the art dimension and texture. Walking out of her exhibit, our group felt a mixture of disturbance and awe at what we saw.