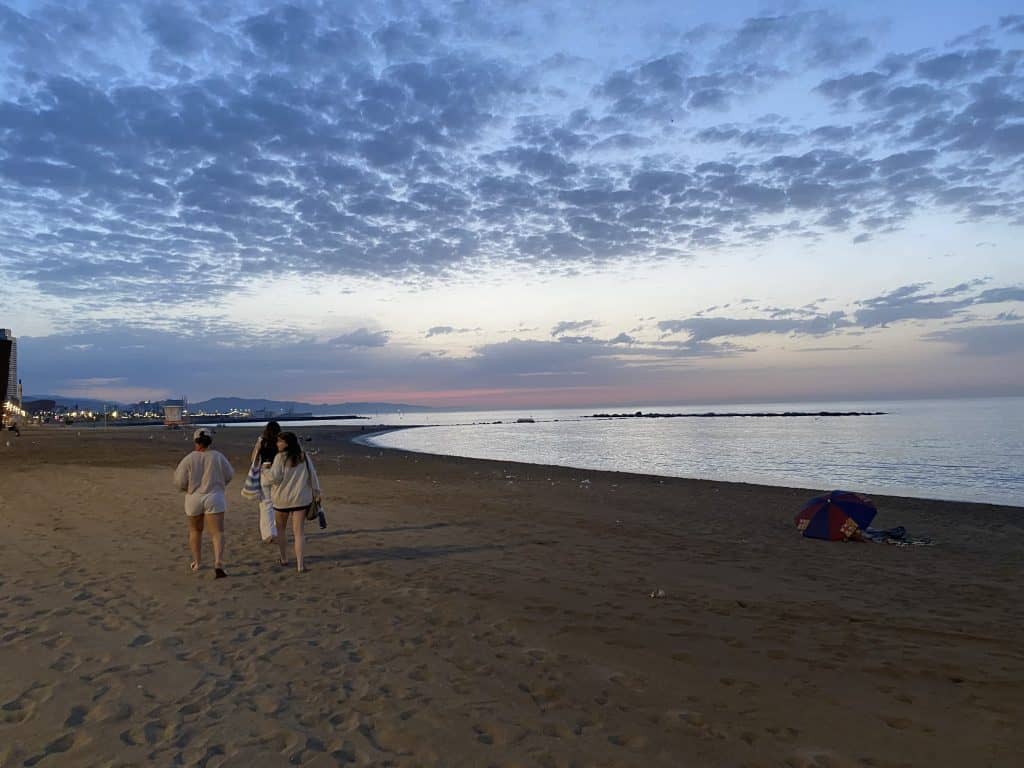 Our bodies are running on little to no sleep, but that's not stopping us from experiencing all that Barceloneta beach has to offer. At 4:30 am our alarm clocks went off and although we wanted to drift back into sleep, we soon realized what a magical moment we would have missed out on. 
Once arriving to the beach, we found a perfect spot facing where the sun would rise. As we waited for the sun to rise at 6:17 we had our doubts because the sky seemed to be covered with clouds. In an instant, we began to see the sun peak over the horizon, and we knew that our early morning rise was worth it
The moment the sun rose, we all stood in awe of the bright orange rays that seemed like they were out of a movie. Over the course of the next three minutes, we all felt like we were the main character of our own movies.