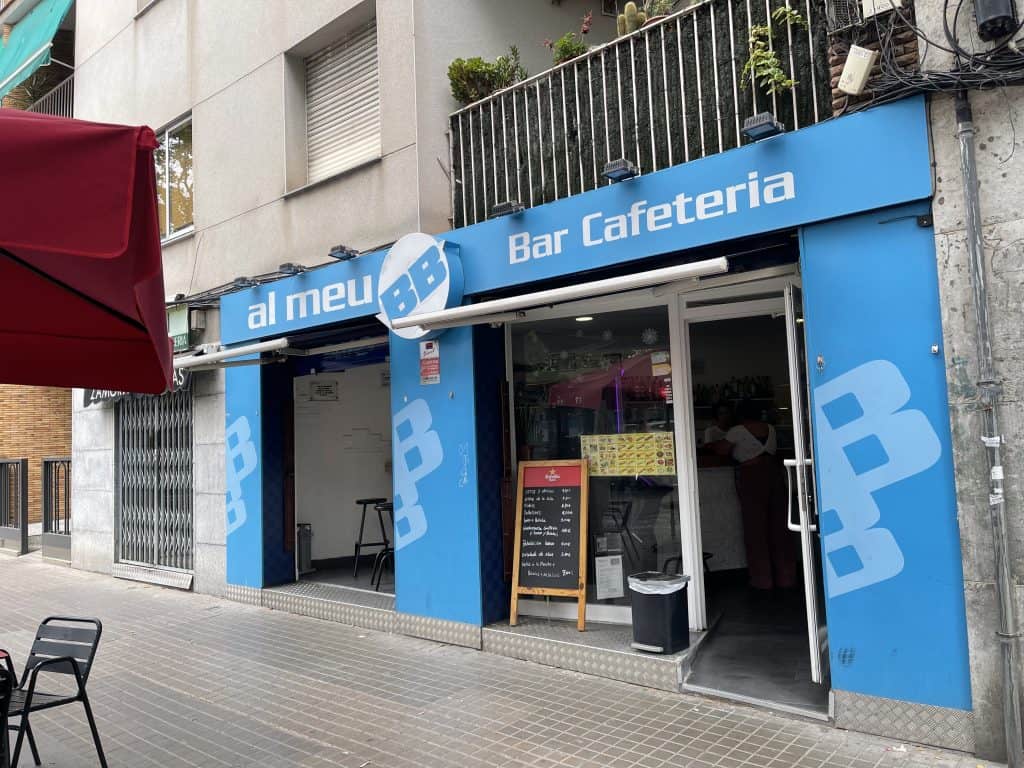 One of our favorite parts of Spanish culture that my group has discovered is tapas! Tapas are a big part of Spanish cuisine, even though they are actually "small" bites of many different types of food! Tapas are typically shared between everyone at the table and it's a great way to try a little bit of everything without getting very full. This particular tapa bar we found is called Bar Cafeteria in Sant Andreu and they served a variety of tapas and other meals.
The tapas we got included fried calamari rings, jamón de país (AKA local ham), some croquettes that included some type of mystery meat that we couldn't figure out even after trying multiple bites, and some patatas bravas. Our favorite tapas that we tried was the patatas bravas because even though we've all been here for only a week so far, it's something we know and love very much.
After finishing all of the tapas that we shared together, we all felt very full and satisfied. We loved getting to experience this particular aspect of Spanish culture because it allowed us to try new foods together and have memories to carry with us forever. Tapas may come on small plates, but they pack a big punch.