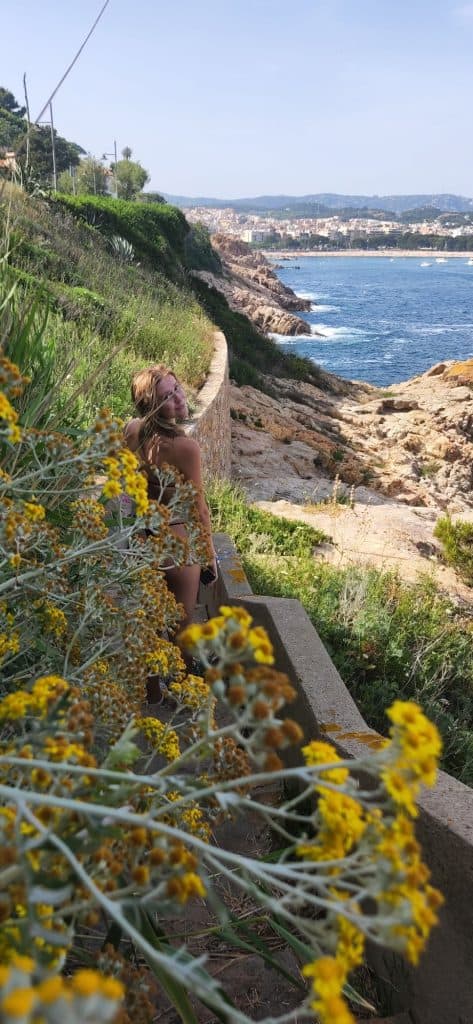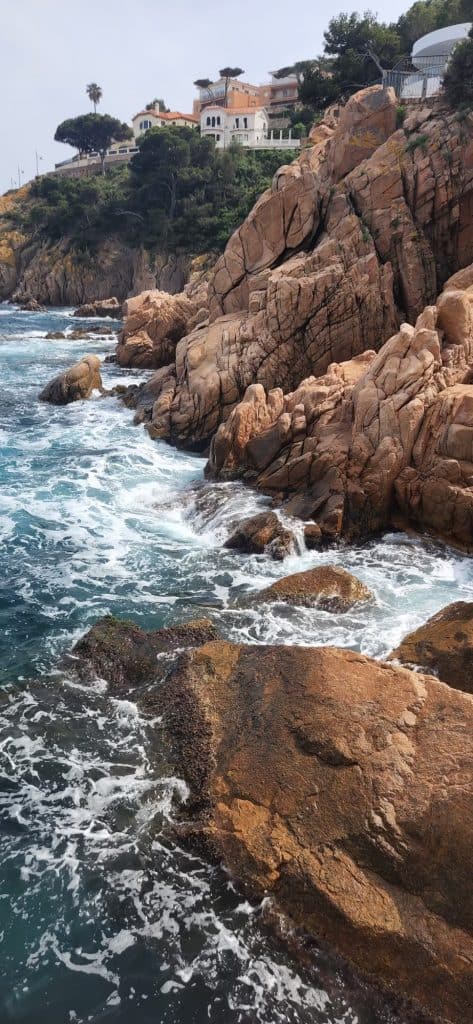 Upon planning this trip to Barcelona, one thing we were looking forward to was the beaches. However, when we finally got to the beaches, we were met with many emotions, the first of which was slight disappointment. We were overwhelmed by the number of people on the beach, and seemed to have a target painted on our backs for the people selling various items. It seemed that every 15 seconds or so, somebody new would approach with offers of a "special price." With the number of people and the pestering salespeople, we felt overwhelmed and anxious even to leave our bags unattended to go for a swim in the ocean.
After the first beach didn't meet our expectations, we were determined to find a local spot that was more private and had better views. After some research, the best option seemed to be a place called Costa Brava. So, without much planning, we decided to go and check it out. We soon realized that getting to the destination would be more of a challenge than we realized. We finally made it after several metro rides, a taxi, and an hour and a half bus ride.
Once we got to Costa Brava, we were pleasantly surprised by how small, and pretty the town was. We realized it was way less crowded as we walked toward the beach. The beach was beautiful and had large rocks that people were jumping off into the water. We walked to one of the rocks and talked to some locals jumping into the ocean before we decided to jump in ourselves. After that, we ended up a few hundred meters down the coast in a smaller cove surrounded by cliffs and a clear view of the open sea. We took a dip in the blue water and swam around the cove. The clear blue waters cooled us off and left us feeling refreshed. After our swim, we decided to grab cocktails at a restaurant called A La Place, which was located right on the beach. After a few mules and margaritas, we had to catch our 7:20 bus back to the city.
Costa Brava was exactly what we were looking for, and we plan on returning before we head home.