Although studying abroad is on many college students' bucket lists, living in another country for a month can
be a nerve-racking experience. New sights and excursions each day leave us in awe and create a good distraction from feelings of homesickness. As we explored Aix-en-Provence halfway through our trip, the world of Harry Potter helped us feel at home in the story that we love.
The Harry Potter series has reached many corners of the globe, including Aix-en-Provence, France. Just minutes from the lively Cours Mirabeau, we followed narrow stone pathways and an owl-clad sign to reach a shop called Le Secret des Sorciers. It is an experience that felt straight out of the movies.
Although at first glance the shop seemed small, it contains many of the familiar details that Harry Potter fans know by heart. From the Platform 9 ¾ entrance to life-sized Firebolt broomsticks, there is something for every wizard, witch or Muggle that enters.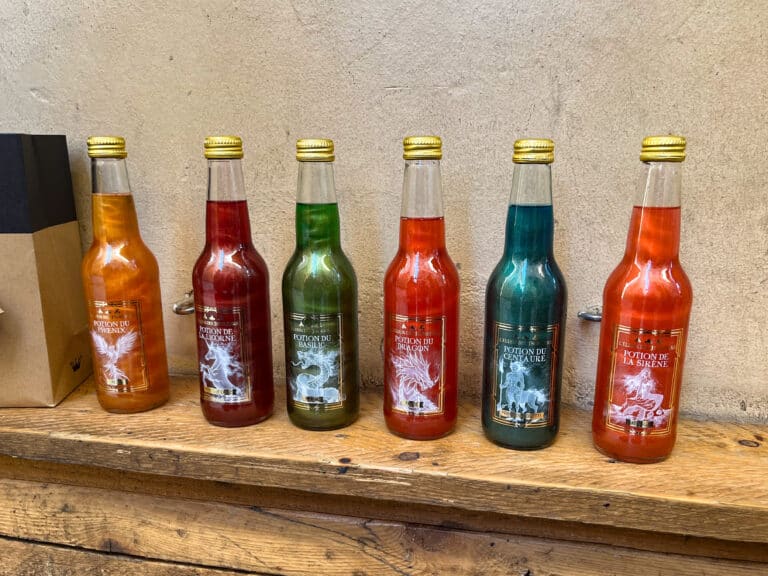 Le Secret des Sorciers sells a wide variety of magical items including color-changing potions, lively fantastic
beasts, and butterbeer. You can show your Hogwarts house pride by purchasing decorative clothes, jewelry, or handbags. The store also includes merchandise from the new Japanese anime-style Yume collection, which celebrates the Harry Potter store that opened in Tokyo on June 16.
You may expect to find a shop like this in large cities in the U.K. or the U.S., but it was exciting to find
one tucked away in Aix-en-Provence, France. The impact of the Harry Potter universe is widespread, bringing fans of all different backgrounds and languages together.
Hopefully we won't need to buy a time turner to get to class!