While walking through the city of Barcelona, the beach is only a few hundred yards from the hustle and bustle skyscrapers that line along the coast.
 Surf culture isn't something one would expect to find in Barcelona considering the beaches have only been there since the early 90s. Yet, once you come across the drop off that shows the coastline of the sea, the culture changes from "city" to "beachy." 
Although Barcelona is known for its nightlife, historic sites and soccer matches, there is a hidden culture that a foreigner would be unaware of unless they experience it for themselves. 
Low pressure systems that bring large swells through Barcelona expose the surf culture in Barcelona. One focal point of water activity in Barcelona is stand up paddle board surfing, also known as 'fun boarding'.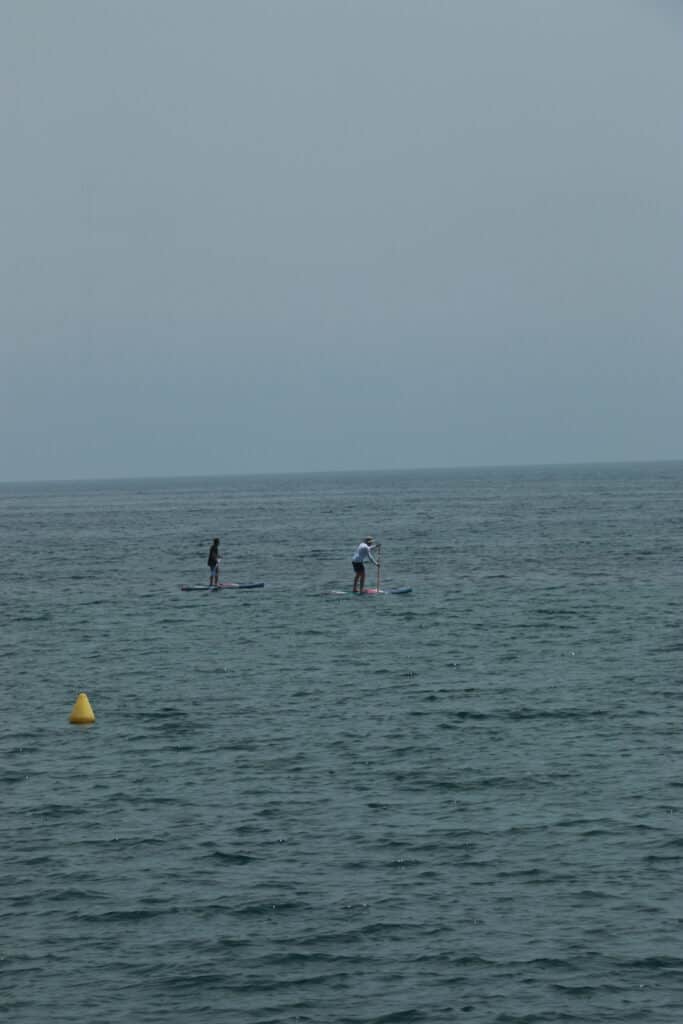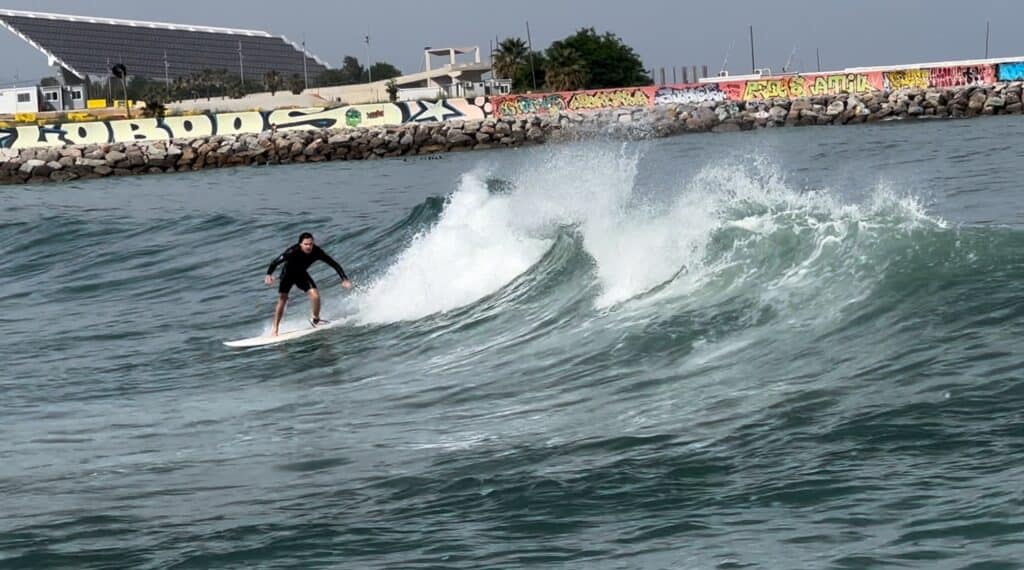 Funboarding came about prior to the sand being brought in to make the beaches, some time around the early 80s. Funboarding can be described as windsurfing the waves. This is how surfing is possible because it is not possible to ride the waves unless there is a gust of wind.  
Yesterday, June 20th, the large swells attracted many surfers to Llevant beach. Beachgoers were preparing their boards with wax and jumping into their wetsuits to join the abundance of "funboarders" in the water. 
Surfing is most popular for locals and tourists alike in midwinter, but you can catch waves on any windy day.