When walking the streets of Barcelona, you might notice many playgrounds located throughout the city. The integration of fun and safe places to play are the perfect addition for any city kid. Playgrounds are a great way for kids to socialize, stay active, and improve in multiple areas of childhood development.
The parks in Barcelona offer numerous benefits to both locals and tourists. They serve as safe and uplifting spaces where friends and families can gather and spend quality time together. Many of the playgrounds are also located closely to restaurants, serving as a fun place for kids to safely play while adults can socialize. Barcelona is recognized for the unique structure and location of their playgrounds. 
Most city kids do not have access to wide open spaces or backyards. Kids require at least 60 minutes of exercise a day- and the busy city streets are not the place for letting out energy. You are sure to find many kids utilizing the parks after school or during the weekend. Barcelona parks encourage healthy and safe activities for kids to partake in.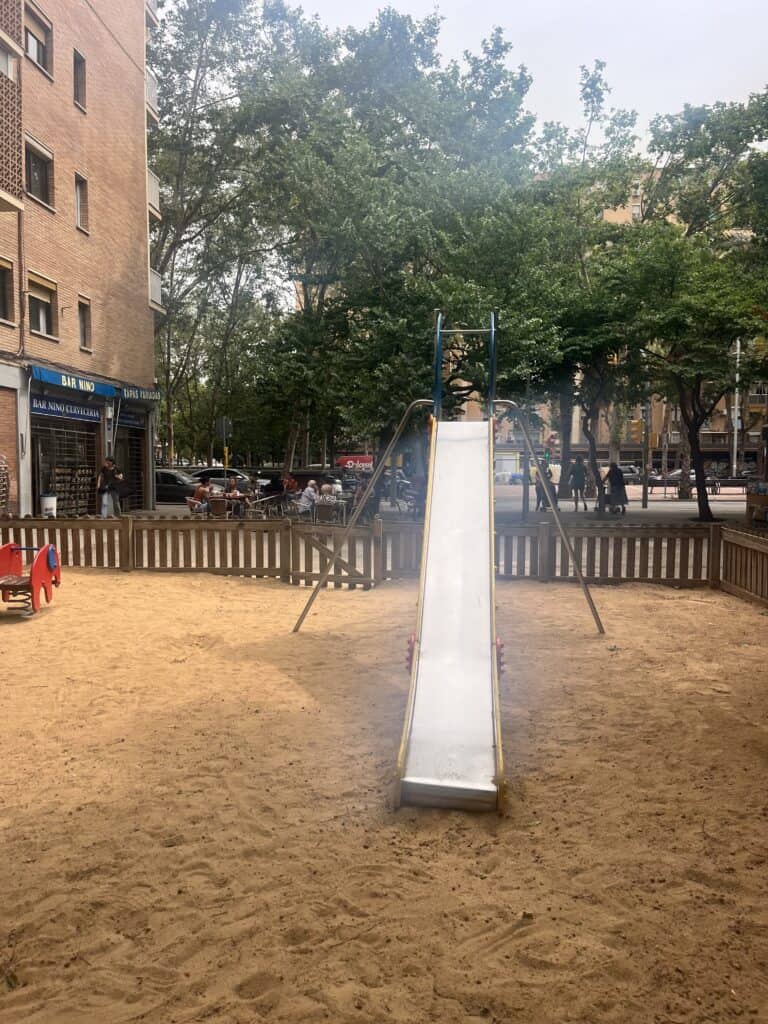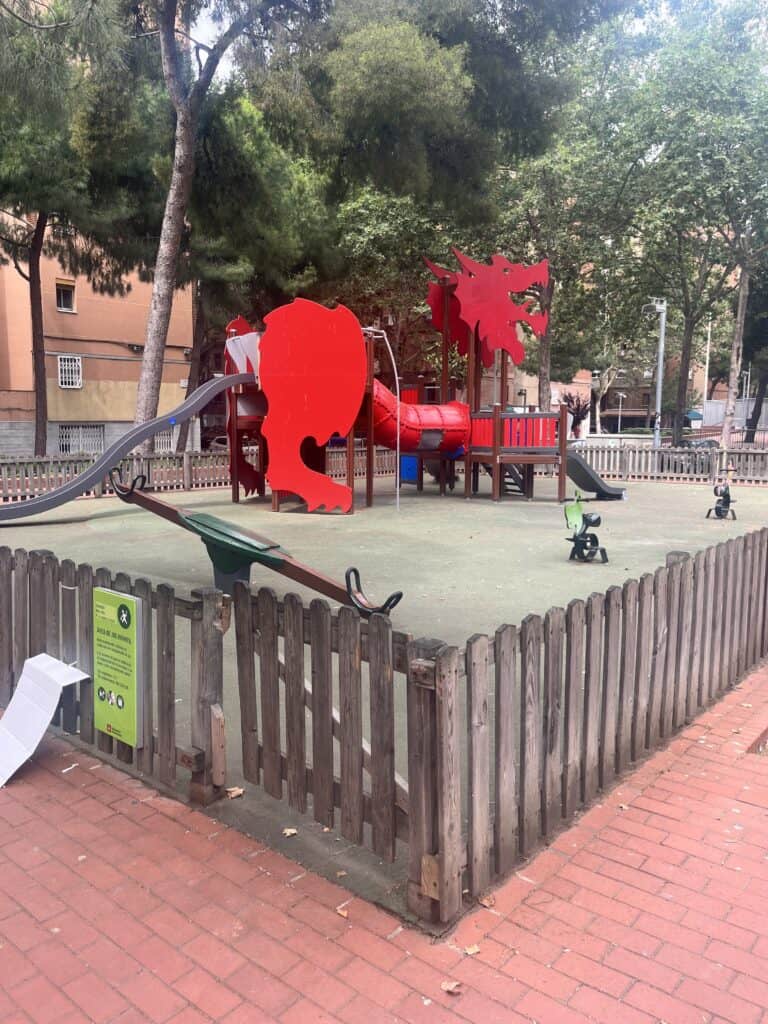 All parks included in this video are within a 5 minute walk of each other, showcasing the . (We did not include children in the video for safety purposes)