Ever wondered what all the different types of fish in the Mediterranean look like? Well there's a fun and easy way to find out, just swim on over to Aquàrium Barcelona in Port Vell. The aquarium is just a short walk from the Barceloneta metro stop with a beautiful view of the harbor as you approach the building.
Aquàrium Barcelona is home to over 11,000 marine animals ranging over 450 species! These animals are all specifically located in the Mediterranean, making the aquarium the largest of its kind in the world. But that's not all, Aquàrium Barcelona has the longest underwater tunnel in Europe at 80 meters. This tunnel takes you through the shark tank where you can watch sharks, stingrays, and other fish swim all around you in the fully immersive tunnel.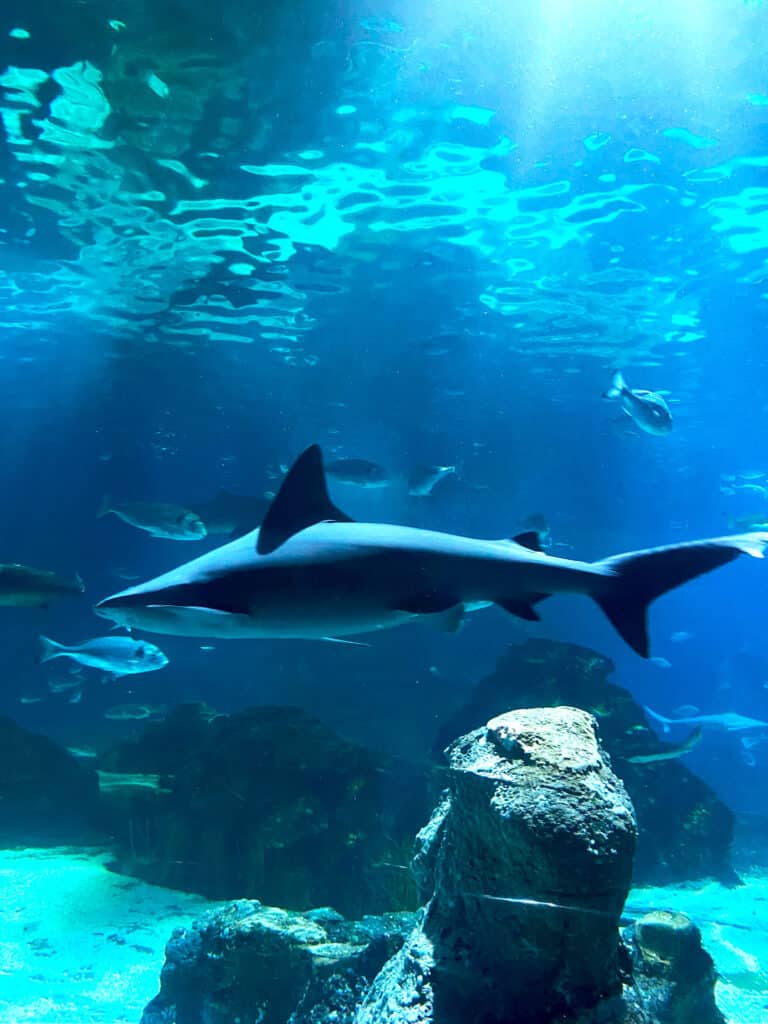 There's something for everyone to do at the aquarium, whether it's play in the kid's play section, feed koi fish, watch the marine life in their habitats, or browse the gift shop for a cute stuffed animal companion. Aquàrium Barcelona has over 14 different pools of marine life to explore! Some of those pools include the following: tropical sharks, tropical coral reefs of Australia, the Red Sea, the Caribbean Sea, Shark eggs, penguins, and much more! If you're brave enough, you can even book a ticket to dive down and meet Bruce from Finding Nemo with the aquarium's shark dive ticket! So grab someone's fin and just keep swimming through all of Aquàrium Barcelona's intricate habitats for a unique experience!