While Aix-en-Provence is renowned for its thousands of fountains, delectable cuisine, and boujee fashion sense… there's an unassuming invasion taking place that has left locals and tourists alike scratching their heads (and sometimes their feet), the pigeons of France.
These feathered creatures have seemingly embraced the joie de vivre attitude of France where they basically feel entitled to join parties and couples alike at the dinner table. These pigeons will simply fly into the outdoor dining areas to stop for a bite to eat or even, at times, waltz right into the restaurant! In some instances, they may even peck your toes for some bread crumbs beneath your feet.
With that being said, welcome to the peculiar world of France's intrusive, yet strangely comfortable birds.
The invasion of France's pigeons doesn't end at the dinner table, be prepared to experience close encounters throughout the day free of charge! They've developed a penchant for close encounters, often performing daring aerial maneuvers that would rival any airshow. As you stroll along the cobblestone streets of Aix-en-Provence, stay alert and be prepared to suddenly feel a gust of wind and a flutter of wings. These pigeons won't think twice before swiftly darting over your head, leaving you feeling startled yet slightly amused.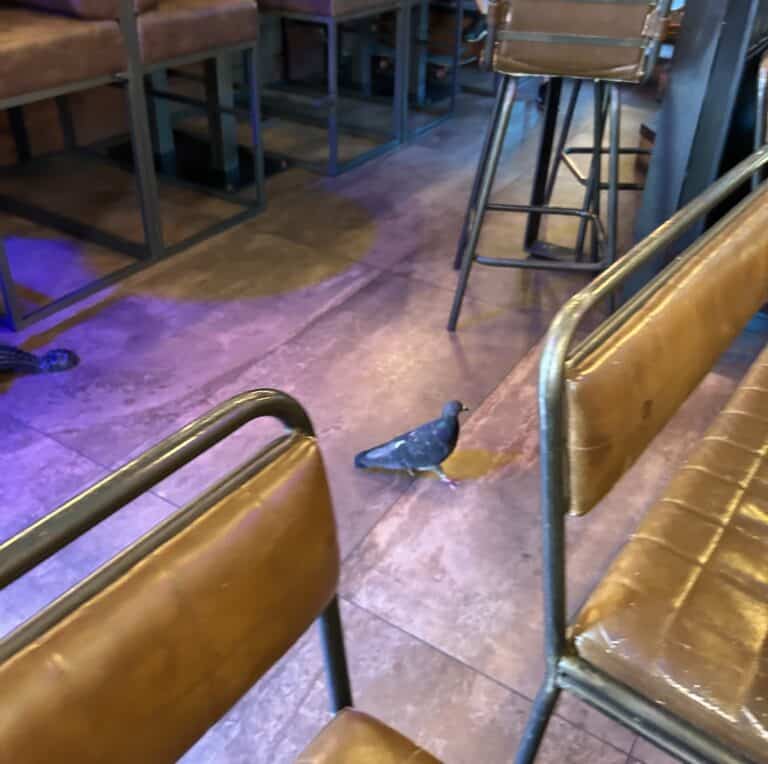 Remember how we mentioned pigeons waltzing into the restaurant… well you may also find them wandering onto your entrée plate coining themselves as a local delicacy. Pigeon meat, or "pigeonneau," is rich in flavor with quite a tender texture. Often a popular dish on traditional French menus.