Offering a full-scale view of the vast city of Barcelona, Park Güell is one of the most unique and impressive public parks in the world. With structural elements designed by famous Catalan architect Antoni Gaudí, this park is a masterpiece in and of itself. Inspired by Modernisme style, the park features a rainbow of vivid mosaic tiles as well as curved, organic architecture that mimics flowery shapes and patterns—a significant step away from the Gothic style's pointed arches and sharp, linear contours. All this being said, the park's breathtaking view comes at a cost. Visitors must be prepared for sore feet and aching muscles, as this attraction includes a lot of hills and even more stairs. Our group joked that these stairs were ascending to heaven. As we walked, it seemed there was no end in site, just endless stairs stretching as far as the eye could see.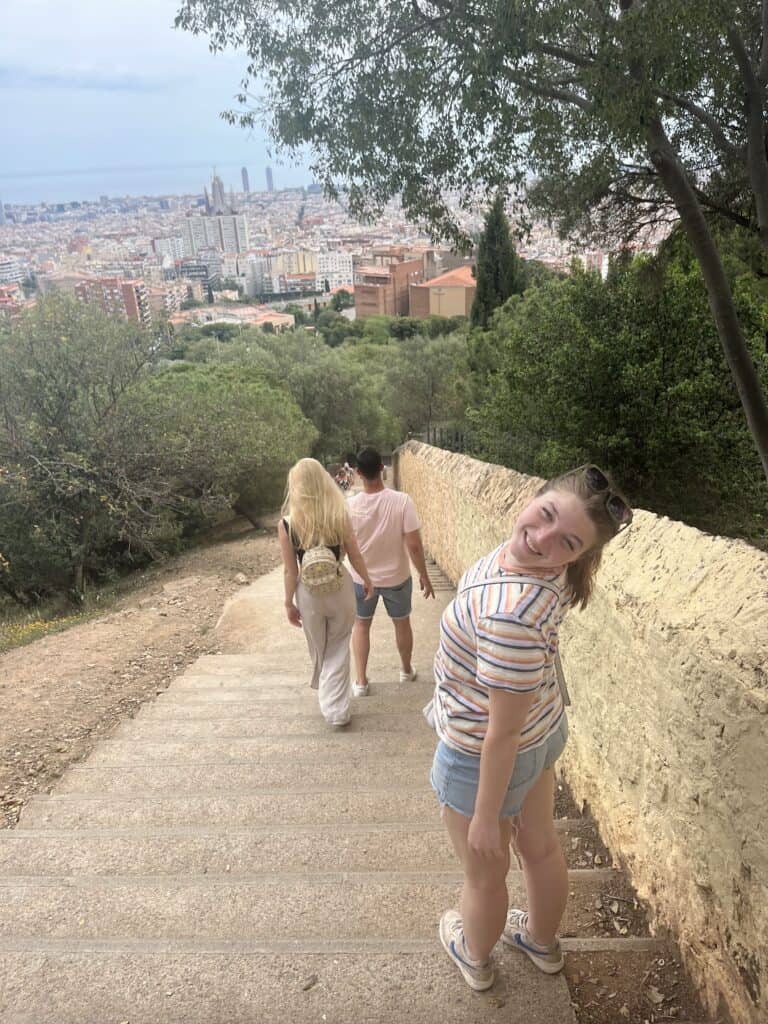 Originally intended to be a wealthy housing development, Park Güell was officially opened as a municipal park in 1926. At the start of its construction, Gaudí moved there to live with his father and niece, and his home can still be viewed within the park as a museum. His home, much like the rest of the park, is whimsical and unusual. Many of the structures looked as if they were one with the earth itself.
In addition to the towering views and blooming gardens, the park is also filled with vendors selling tchotchkes ranging from hand-held fans to magnets to bird whistles—a perfect opportunity to collect souvenirs for loved ones back home. We were able to pick up a bracelet made by a local jeweler with a charm inspired by the symbol of the city Panot. You can find this symbol in the pavements all over Barcelona.