St. Peter's Basilica is one of the most iconic landmarks in Rome. It can be seen above all other structures in the city as it is the tallest point in the metropolitan Rome area.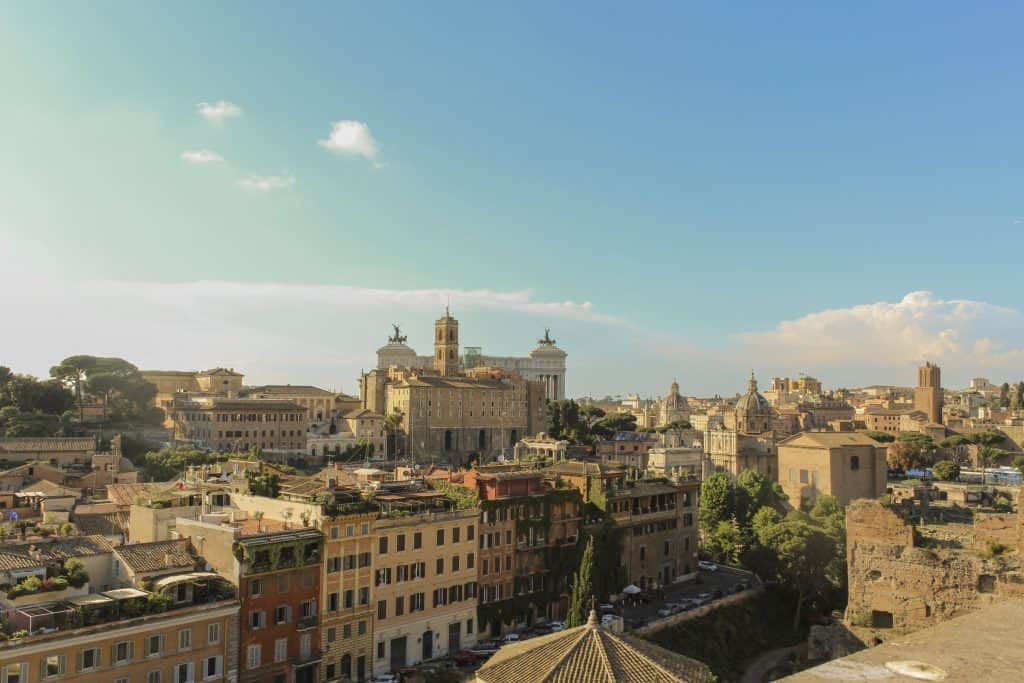 Palatine Hill- The views of ancient Rome are breathtaking from Palatine Hill. It is the only place in Rome where the Circus Maximus, the Roman Forum and the Colloseum are seen. Romulus and Remus, the founder of Rome, used to live in a cave in Palatine. Today, Palatine is mostly ruins of the ancient palace.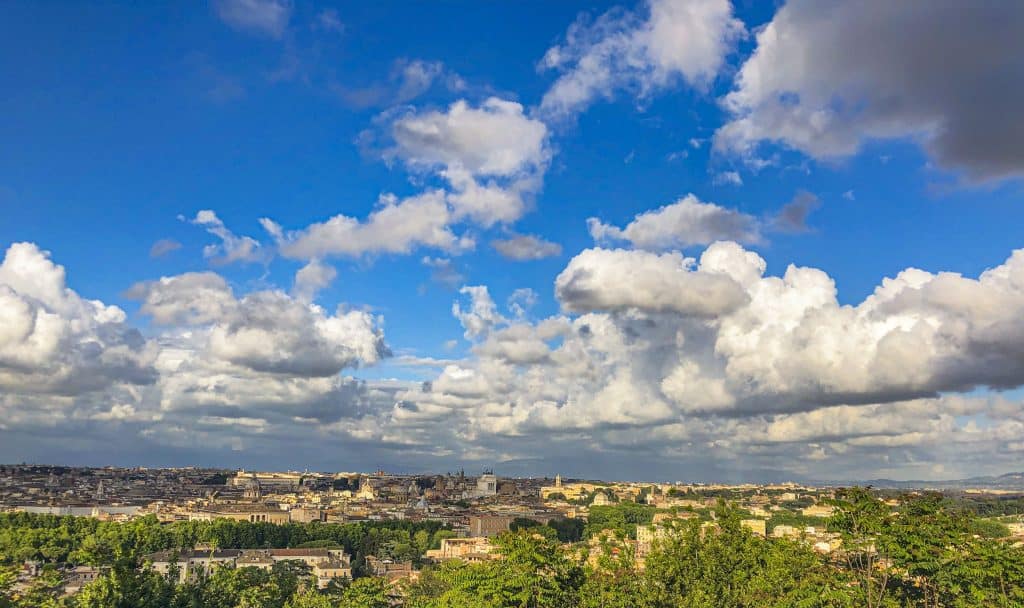 2. Gianicolo Hill- Gianicolo Hill is located in the Trastevere neighborhood of Rome. It is the second tallest hill in the metropolitan area of Rome. It is not considered one of the Seven Hills of Rome. At the top of the hill is a statue that is dedicated to Garibaldi, who was an Italian war hero.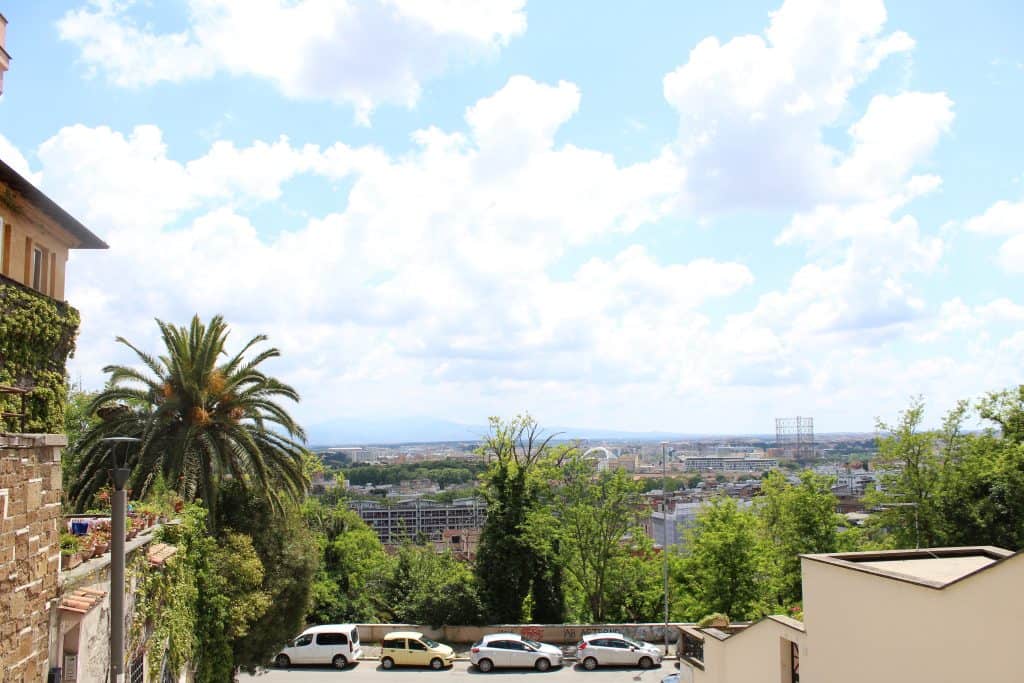 3. Villa Sciarra- The Villa Sciarra is a small area behind the Trastevere neighborhood. The area is full of ornate residences with a spectacular view of the Trastevere neighborhood and metropolitan Rome. It is a short hike to reach the top. The area is very quiet and not a popular tourist destination so it makes for a great postcard photograph opportunity. 
4. Spanish Steps- The top of the Spanish Steps at Trinità dei Monti has a beautiful view of the Piazza di Spagna and of Rome. St. Peter's Basilica in the Vatican City can be seen from the top of the stairs. There are 138 steps in total. The Spanish Steps are the widest stairway in Europe.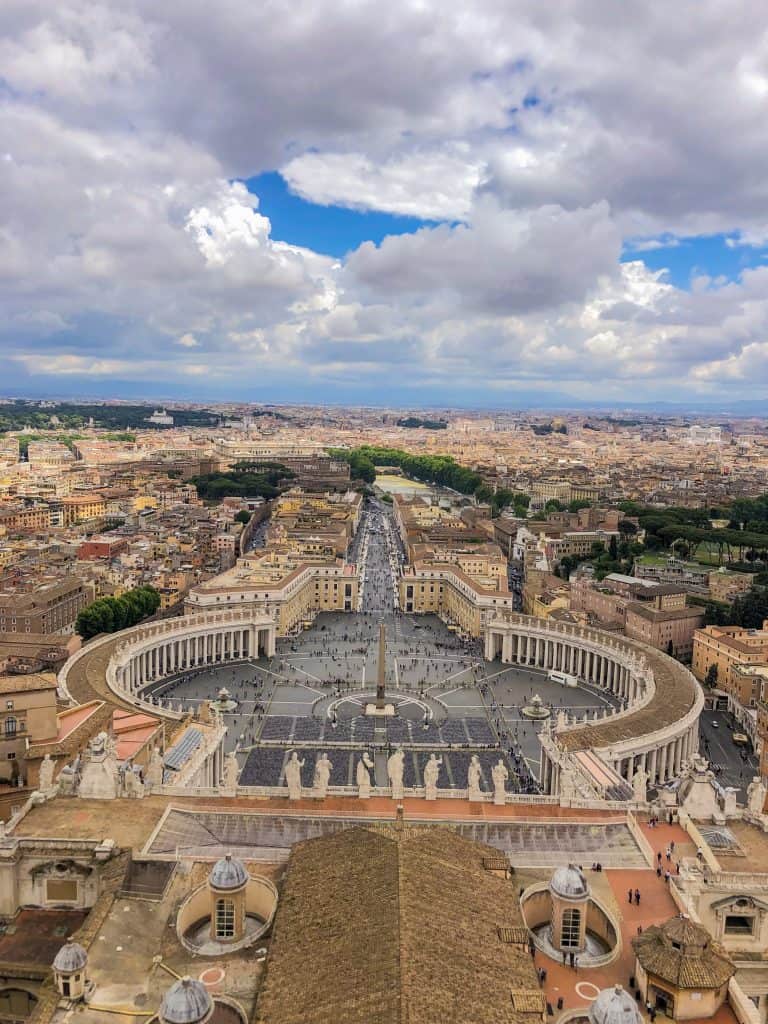 5. Top of St. Peter's Basilica- Perhaps the most spectacular view of Rome is from the top of the Dome of St. Peter's Basilica. There are 551 steps through narrow, spiral staircases to reach the top. From the top, you have a 360 degree view of the city and a bird's-eye-view of the Vatican City. St. Peter's Basilica is the highest point in Rome because architects and citizens believed that no building in the city should stand taller than the Basilica. St. Peter's is the largest Catholic Church in the world.