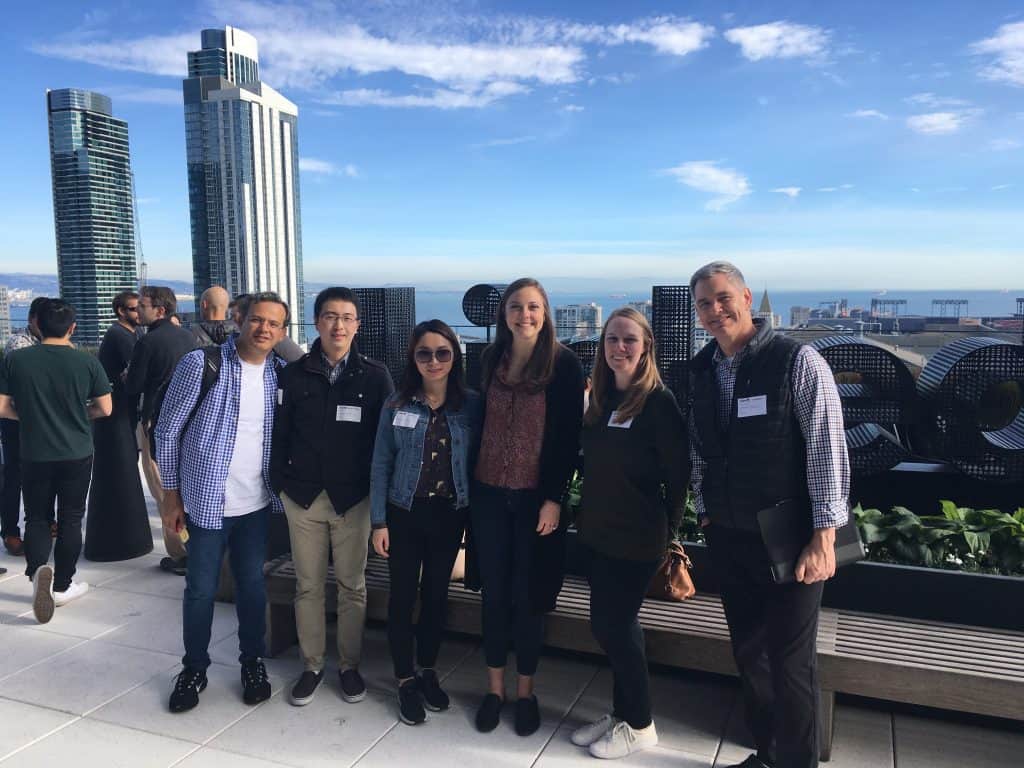 We visited Google on Jan 31. We had a tour of the Google campus and then met three members of the Google PR team. They are Ana Cantu, executive comms manager of Google Cloud Sales, Chris Lawton, communications manager of YouTube Ads, and Ashley Thompson, communications manager of Google Assistant. The team gave us an overview of their jobs, including building relationships with media, filtering inquiries from media, and writing content about Google products. 
Then they shared about the application process for both intern and full-time positions. Their internship program, which lasts three months in the summer, gives newcomers real work from day one. In addition, they provided some job application tips. For example, they highly recommended students to be explicit about their past experiences in the resume or cover letter. However, the writing of such experiences should be concise. Essentially, the Google PR team is looking for someone who is enthusiastic about what he or she is doing and loves to share ideas. In addition, the team shared some of their personal experiences. For instance, Chris talked about his experience going from being a journalist to managing YouTube advertising for Google. When talking about Google's core, they believed Google is all about organizing the world's information and making it useful. 
Later, Aprajita Jain, the digital marketing evangelist, gave us an overview of Google's innovations. She showed us Google's most successful products (including Google Search, YouTube, Google Map, Gmail, Chrome, Google Photo, etc.) along with hundreds of failed ones. She introduced Google's philosophy that "innovation comes from anywhere." In Google, ideas don't just go from top to bottom, but many times the other way around. She gave us the example of presenting the National Suicide Prevention Lifeline at the top of the search results every time the word "suicide" is searched on Google. This is the idea originally proposed by someone who just joined Google for two months. This helps increase the lifeline call by 9 percent.
Another philosophy she shared is "to celebrate failures." She said Googlers learn from the process in which something does not work. For example, although Google Glass didn't become a commercial product, its camera lens is now used in all pixel phones. 
Lastly, she introduced the "20 Percent Time" program in Google. Basically the program is about encouraging Google employees to use 20 percent of their working time to generate and realize new ideas that may not be related to their core jobs. Googlers are welcome to use Google resources for their ideas. Some famous google products, like Google Maps, Google News, and Gmail, are all results of this program.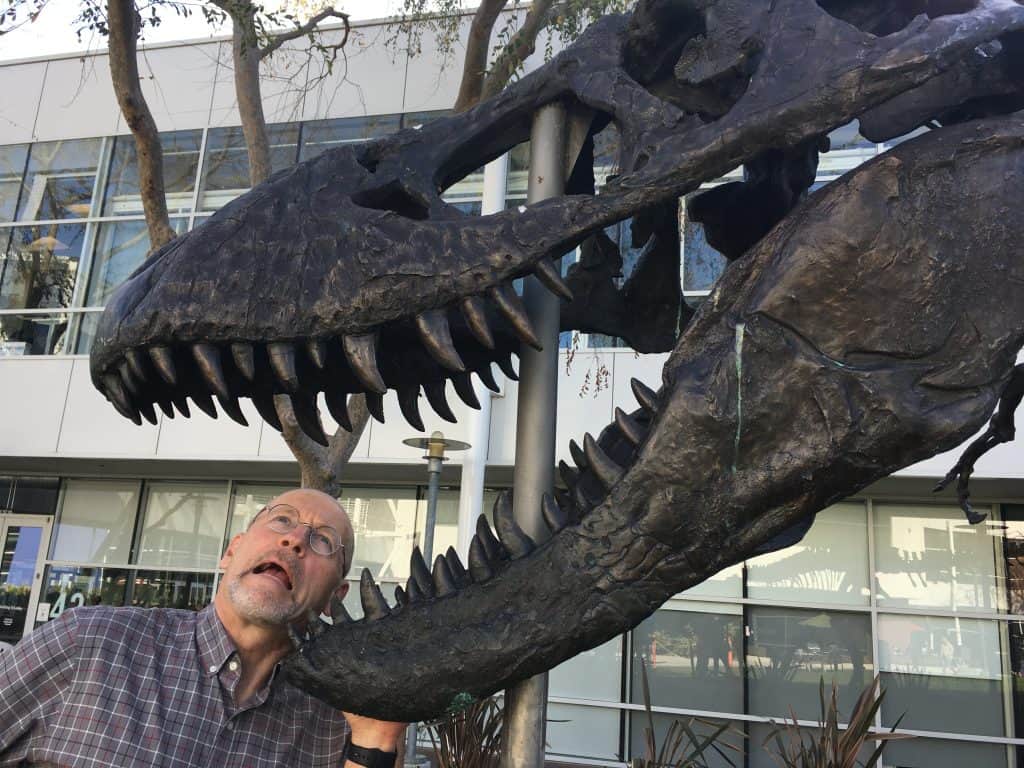 What was the message of the day at Google? Evolve or die. Photo credit: Van Kornegay