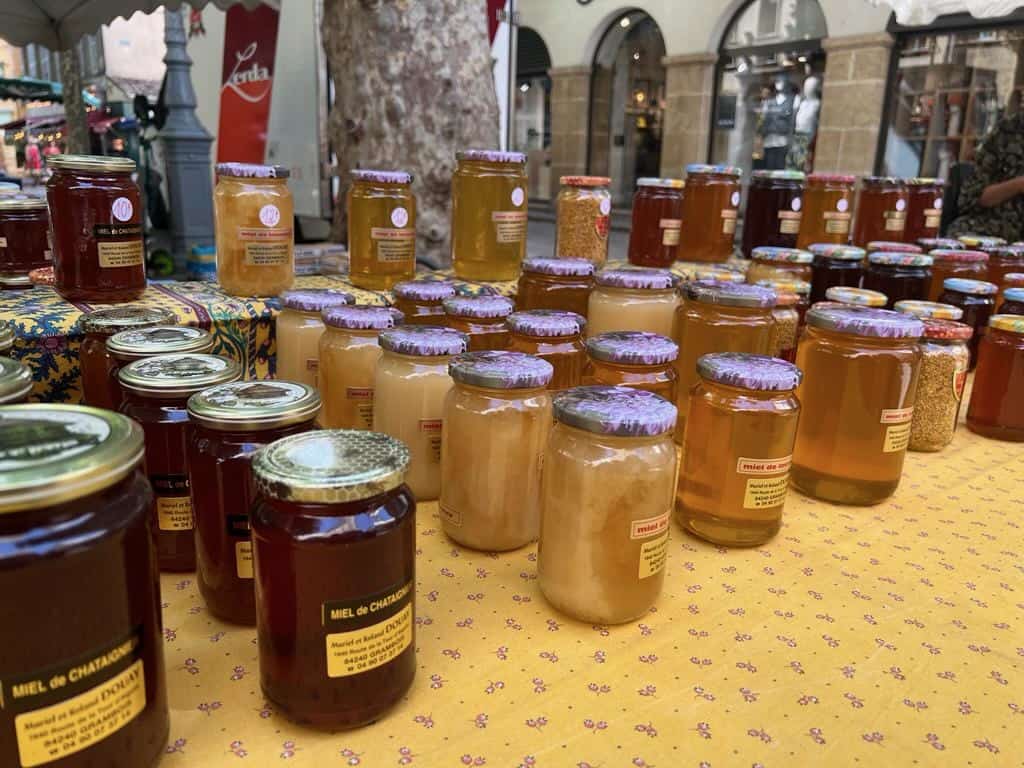 As we walk the streets of the city of a thousand fountains, honey and lavender surround us, welcoming us to Aix-en Provence. 
Nestled in the south of France, the small city proves itself to be bustling and lively — especially on market days. Vendors and shoppers alike fill the city's plazas on Tuesday, Thursday and Saturday mornings, selling their homemade soaps, bundles of flowers and so much more! 
Group 11 spent their first morning in France by shopping with the locals and grabbing some of the items the city is famous for. Who knew that mornings should start with croissants while a French violinist serenades you? Just know that for the next market day, Group 11 will be there bright and early!