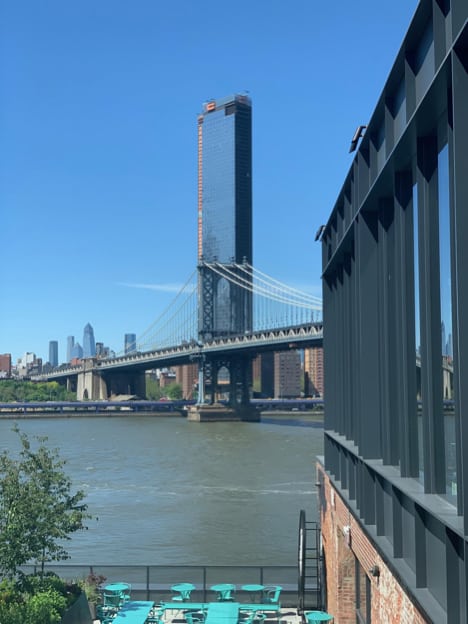 72andSunny is a global marketing, advertising and design company that was founded in 2004. With today's society, culture is changing quickly and brands must adapt. 72andSunny's slogan is about embracing change, defining "modern" as being comfortable with change: "We are obsessively committed to finding the opportunity in every challenge because it's more fun, productive, and makes the work better." 72andSunny was founded in 2004 by John Boiler (now CEO), Glenn Cole (now chief creative officer) and Robert Nakata (now design director). One of the biggest advantages of this business is that it reaches out to other well-known companies. They are given the opportunity to further expand because the brands they advertise range from shoe companies to alcohol and even ice cream. Having a diverse platform allows for them to have the ability for personal growth as well as provide an outlet for creative self expression. 72andSunny says it is "committed to personal growth and creating a space for open dialog about how to grow." They are all about being comfortable and being able to freely think.
While visiting 72andSunny on Tuesday, our class was truly able to get the feel for being modern that the company was trying to deliver. With such a large open space provided for creativity, there is an abundance of ideas waiting to be given a chance. While walking onto the sixth floor, you get off the elevator and you have this incredible view of the Brooklyn Bridge. Then, being taken into the main conference room, you could see the entire New York City skyline stretching wide for miles and miles. It was truly a breathtaking view. 
In regard to how the business was run, we were first sat down and shown a PowerPoint. The presentation covered all the basics: the who, what, when, where, why and hows of the company, if you will. We were then shown a two-minute video that was a culmination of all of the ads created in 2017. Once that was completed, a group of panelists were brought in to tells us about their job and how their day-to-day life looked while working for 72andSunny. The team there spoke about being diverse and how that was a main goal all around. They really spoke upon how the more diverse you are as a company, the more partnerships you will have, and that will help expand the company in ways you could never imagine. Having any of the panelists jobs, what really grabbed my attention was the fact that on any given day, you could be given a new project and you would need to become a master in that subject by the next day, providing learning opportunities and letting you dive into some independent research. At the end they allowed for questions, which was brief, and then we left.
Overall, I really felt 72andSunny could be a place any of us could work after college. It had such an inviting workspace with the views and the open floor plan that creativity could be sparked at any given moment. This business is here to help you for the greater good, and I believe that is somewhere I could see myself. Plus, it is dog-friendly!