On Sunday, I landed on going to the Museum of Urban and Contemporary Art, MUCA, in Munich. This is Germany's very first museum of Urban art! One of my favorite things to do in a new city is visit contemporary art museums. I believe they provide a good understanding of the culture of the current and contemporary art scene of a city. These museums often show ideas and stories that often go untold. As an artist and designer myself, this museum was so inspiring. The artists are not afraid to do something weird, be provocative, or spark interest and action. Most of the pieces of this exhibit were made by fine artists created from spray paint, card board, paper advertisements, or metal. I want to carry these ideas and styles into my own art and designs.
MUCA was created in the belief that "art has the potential to change the perception on the world" and stems from the idea of bringing art and people together for self-reflection. MUCA stands to form a bridge between the international art scene, artists, and people. I am personally connected to this mission statement, as I believe that art has the power to affect people, create a dialogue, communicate an idea or tell a story.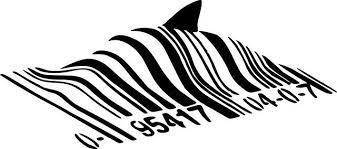 The current exhibit is Urban Fine Art II, up until September 2019. One of my favorite pieces was Barcode Shark by the world renowned street artist Banksy, who is stationed in Berlin. I am excited to look out for his pieces as we just arrived in Berlin today. I will be continuing this urban art kick with a street Art and Graffiti tour here on Friday!
If you go to Munich this museum it is a must see! *While you can take photos of the permanent walls, there are no photos inside the exhibit hall*
It's a hip and creative spot in the old historic city of Munich.