Walking down the steps of Brillo Ristorante is like a walk through history dating back to the late 18th century. Serving travelers, Romans and celebrities, this hidden gem, located on Via Della Fontanella, has managed to maintain its authentic Roman Italian aesthetic.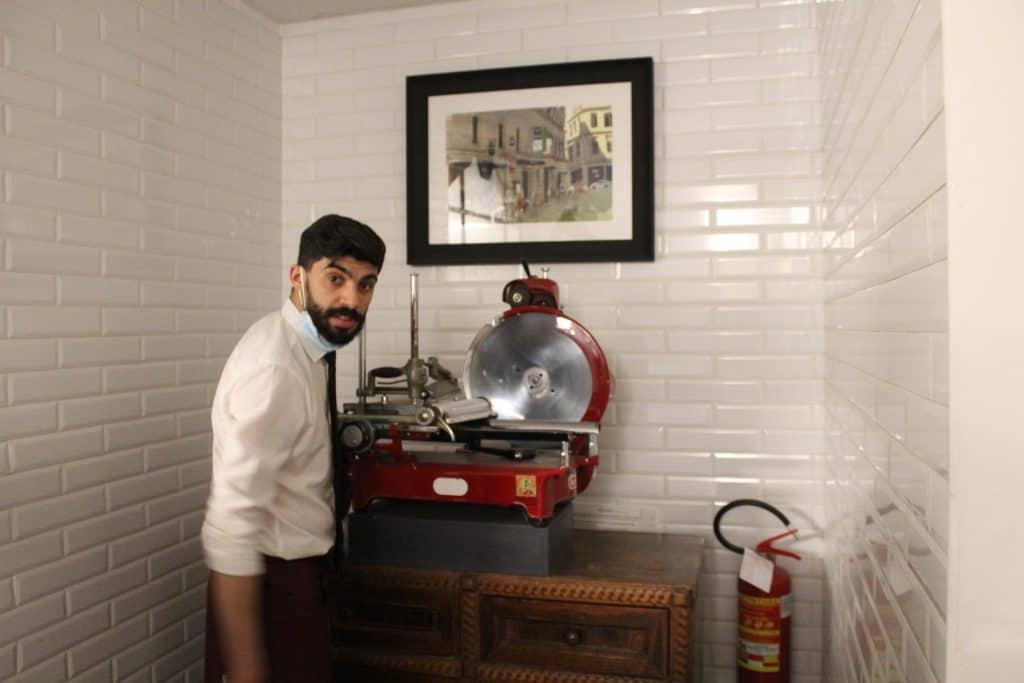 Server Hamdi Casanova stands next to the old meat cutter in the basement of Brillo.
Server Hamdi Casanova said he aims to give visitors an authentic Italian dining experience that leaves customers wanting more.
"People come in and ask me for spaghetti and meatballs and it's just 'No, I won't do that,'" Casanova said.
It's not hard to notice the change in atmosphere among many restaurants that have succumbed to the tourist demographic. If you're looking for an American twist on Italian food, this is not the place for you.
Much like the United States and the rest of the world, a traditional Roman Italian meal begins with an appetizer, known as antipasti. Rather than one main entree, there is a first and second course that follows. Usually there is a separation of meat and pasta between the two courses To the surprise of many, spaghetti and meatballs in Rome are two different dishes.That is why Brillo does not allow the combination of the two.  Even salads served at Brillo are dressed strictly with oil and vinegar. 
Casanova also insists his customers stay away from cappuccinos during lunch and dinner.
Brillo has focused on locally sourced, traditional food on the menu.
It is only when customers place their orders that the chefs hand slice the cured meat–this keeps salty meats from drying out. Pizza and pasta doughs are also handmade for the freshest flavors. Pizzas cooked in an open fire oven, with zero electricity involved, keeps the crust crispy and the customers satisfied.
Brillo's wine selection is just as authentic as the food. With wines organized in the basement by the Italian region in which they are made, Brillo serves only the best. The three wine cellars holding whites, sparkling, and reds use the traditional way of organization and sorting that only authentic Italian restaurants still use, categorizing each cellar by region and year from top left to bottom right.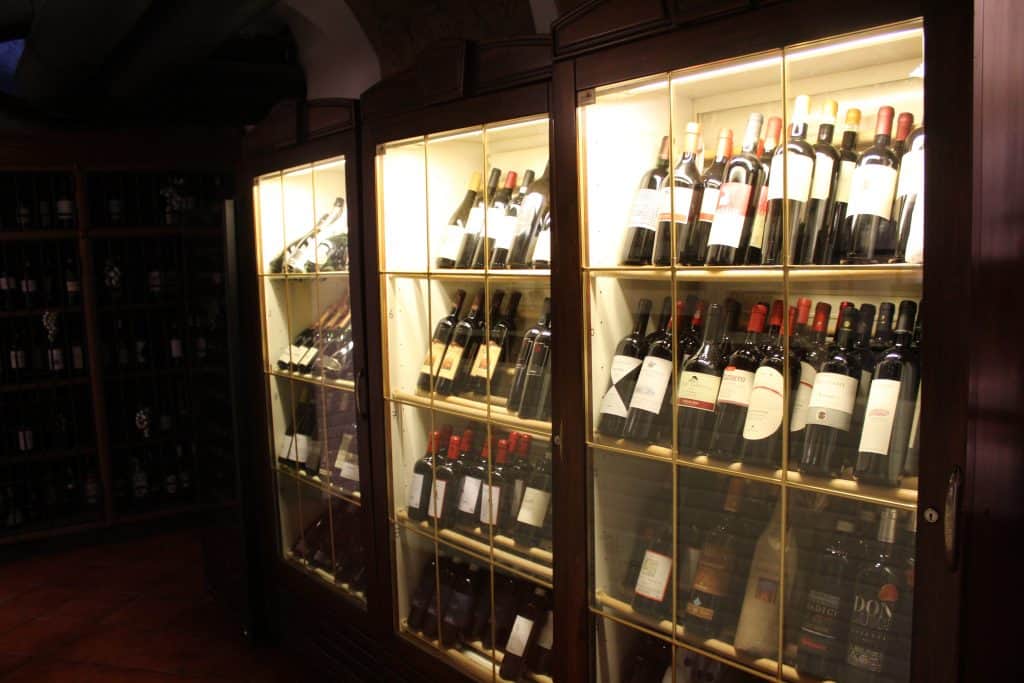 Perhaps the traditional Italian cuisine is the reason for so many reported celebrity sightings dining at Brillos.
"While I've only been here for 12 years now, we have had many celebrities come dine with us, including Al Pacino, the Baldwin brothers and Dolph Lundgren,"  Casanova said.
Casanova said a large number of tourists have found their way to Brillo because of the publicity surrounding these celebrity experiences.  Fortunately, the flood of tourists has not changed Brillo's menu, Casanova said.
Brillo's goal is to please guests while also maintaining and sharing original traditions and cuisine. By staying true to the Roman Italian culture, this is the experience many customers will have.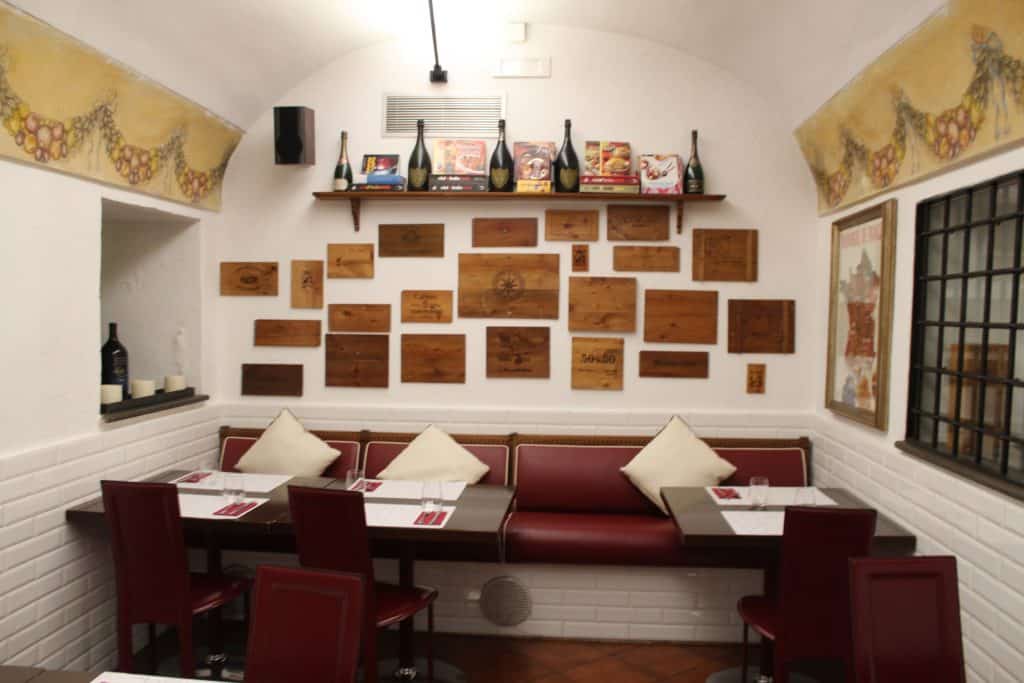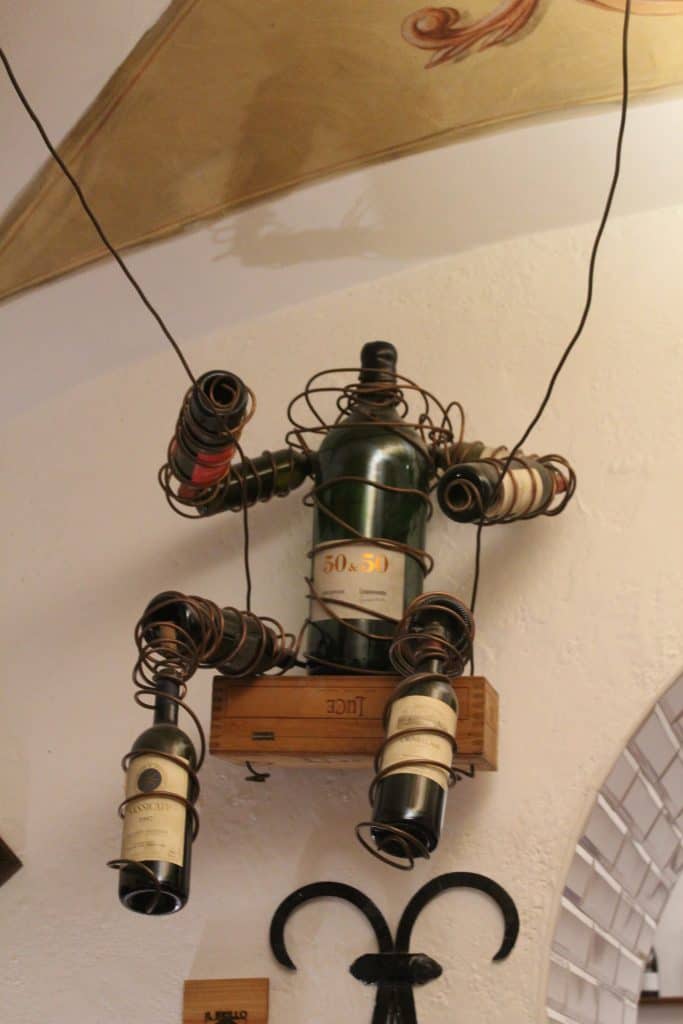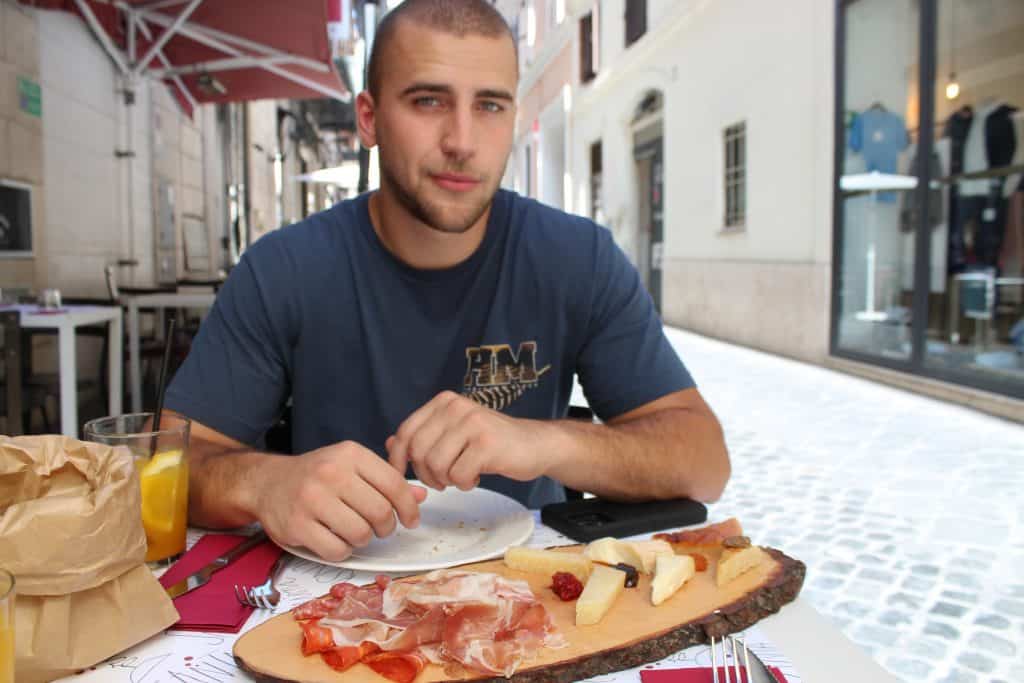 John Catalano, a University of South Carolina junior, enjoys a meat and cheese board at Brillo. The restaurant has simple, traditional decor.