The Sagrada Familia, a work of art and architectural wonder that serves as a representation of Barcelona, stands towering and majestically, enthralling everyone who sees its exquisite beauty. The Sagrada Familia that the brilliant architect Antoni Gaudi designed is still an incomplete symphony of his imagination and a lasting tribute to his creative ability. A multifaceted tapestry of exquisite carvings and sculptures, each representing biblical themes, religious symbolism, and natural elements, covers the exterior of the basilica. Every aspect of the building exhibits Gaud's meticulous attention to detail, making it appear as though it were a living, breathing thing. Gaudi's vision for the Sagrada Familia encompasses a spiritual journey in addition to pure architectural magnificence. Today, the construction of the basilica stands as a tribute to the collaborative passion and devotion of architects, craftsmen, and artists working to realize Gaudi's vision. Gaudi himself understood he would not live to see the complete work of his project, but he believed that it was a gift to God. Gaudi devoted the remainder of his life to this undertaking, laboring diligently until his death in 1926. Only a small fraction of the basilica had been constructed at the time. The construction had started in 1866 however, due to disruptions caused by the Spanish Civil War and a lack of constant finance, work was slow. On Nov. 10, 2010, the Sagrada Familia was recognized by the Church.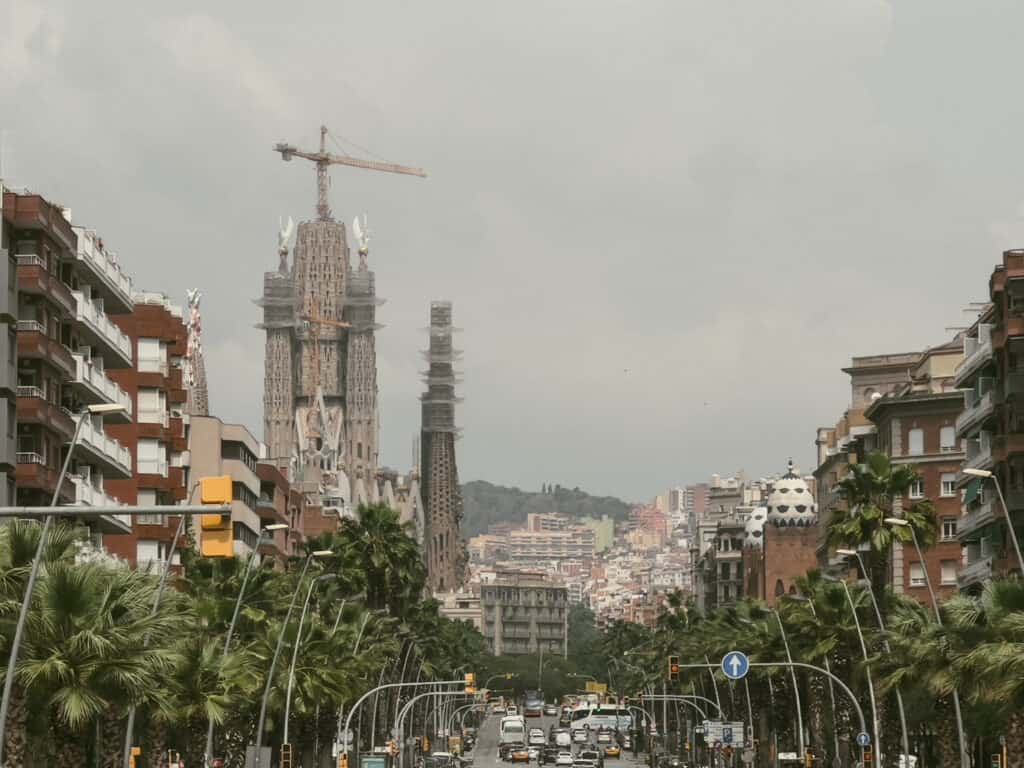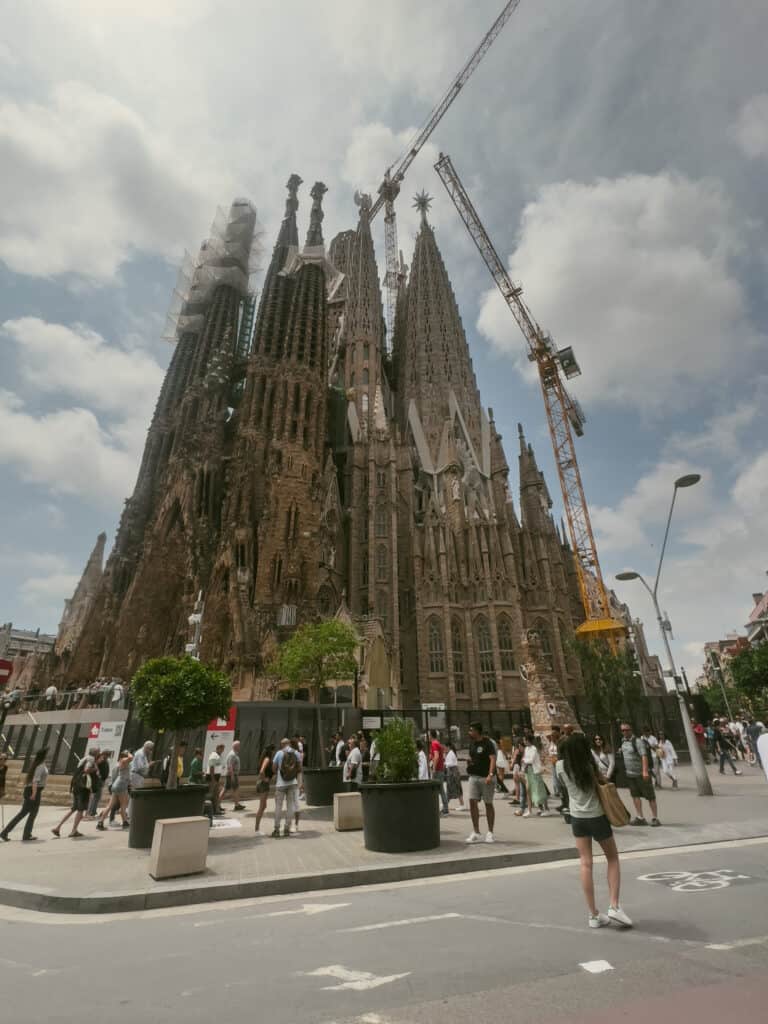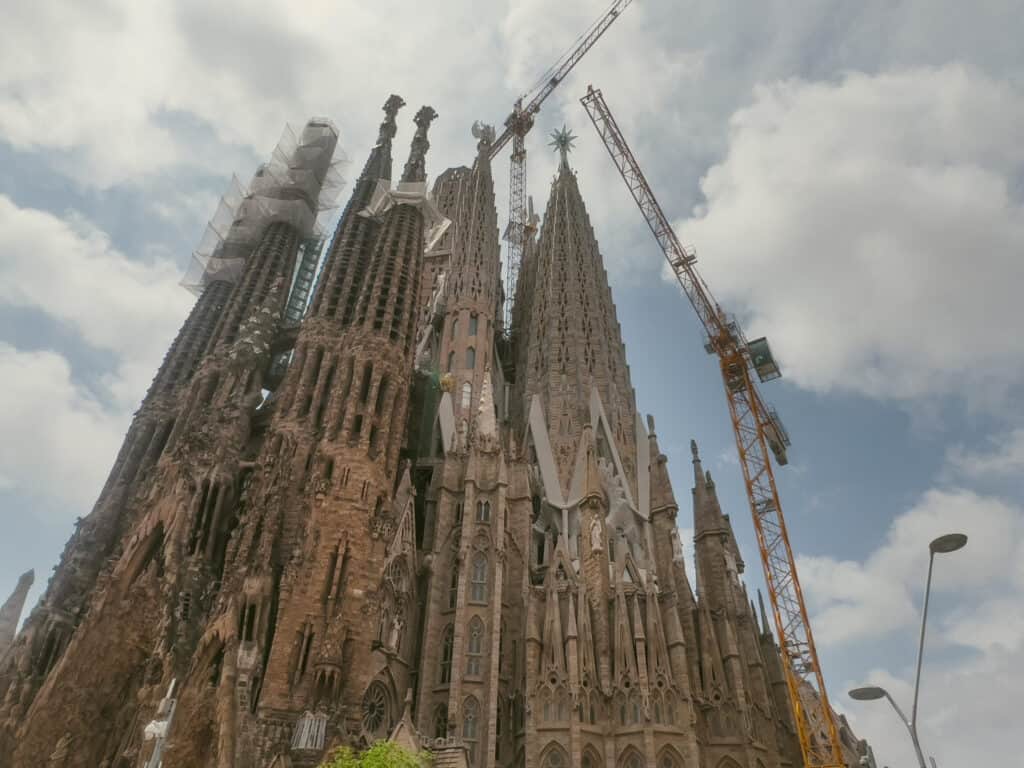 Why has construction taken 140 years?
Besides being such a large construction and requiring a lot of manual labor, there are other contributing factors as to why it has taken so long to complete. There was the Spanish Civil War that caused the contruction to hault, where the revolutionist attempted to burn it down. But little did they know that stone does not burn. Finances were also a huge part because of the labor required and the large amounts materials necessary. As mentioned earlier, when Gaudi died, the construction took a small hault becuase they had to find someone to replace and takeover the project. The construction project is projected to be completed by 2026.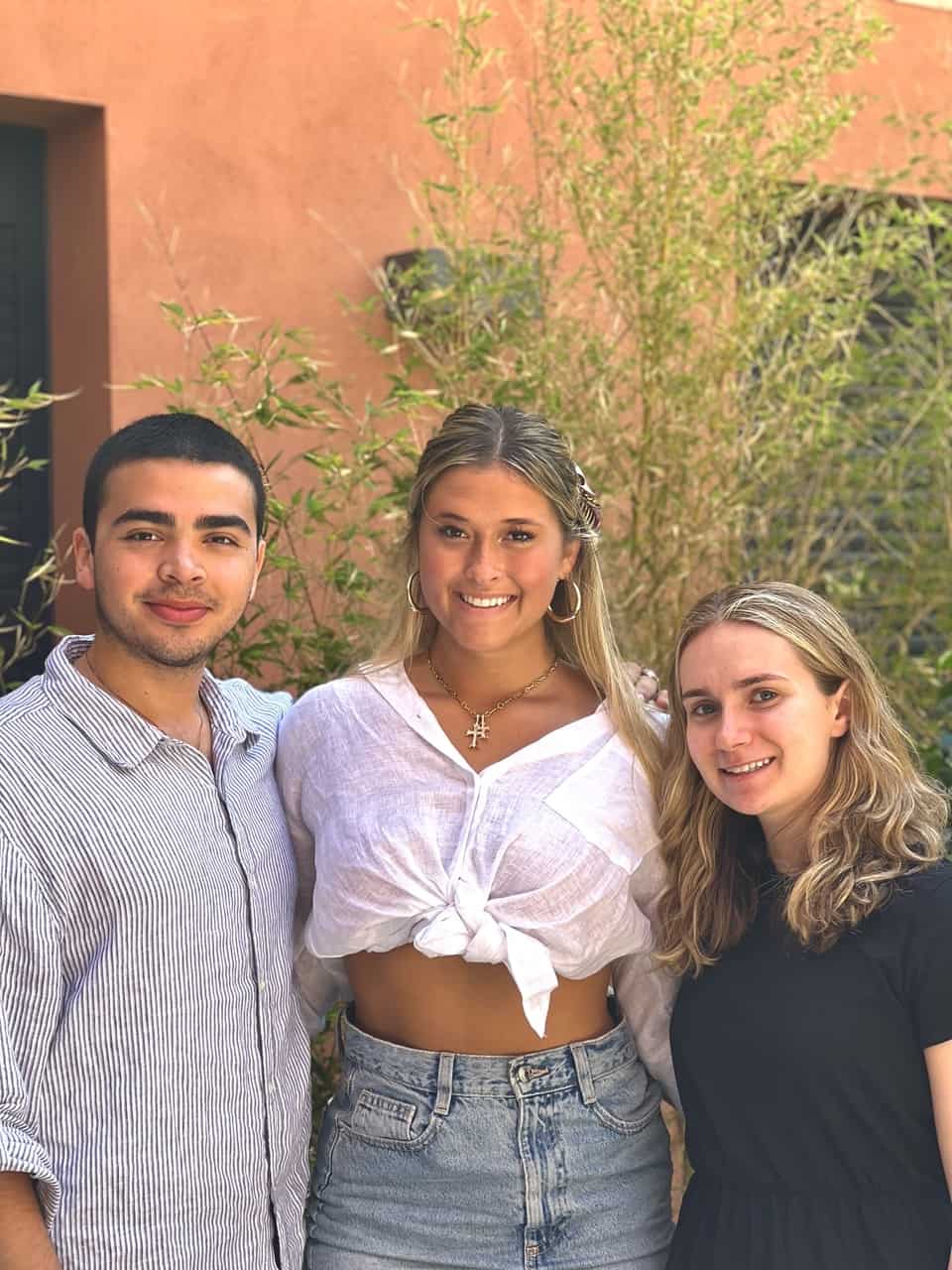 Jacob G. Zambrano (left): Hi, I am a Senior Visual Communications Major at the University Of South Carolina. I speak Spanish and English. I am focus my career to eventually be an editorial fashion photographer for high end magazines such as Dazed, Bazaar, and Vogue. Being in Barcelona has been iconic. 
Julie Mullins (center): Hi all, I am a junior Broadcast Journalism Major from Monmouth, New Jersey. A fun fact about be is that I've been an aunt since I was four years old. Besides that, being in Barcelona has been an absolute dream so far and I am so excited for what is in store for the rest of the month. Such a beautiful country and experience!
Caitlin Wills (right): Hi, I am a rising JuniorAdvertising Major from outside of Philadelphia. This is my first time traveling abroad and I am very excited to immerse myself into different cultures and learn so many new things about the beautiful city of Barcelona.