On Wednesday, we visited Park Güell: a fantasy land full of colors, shapes, and whimsy. It's not hard to tell that Antoni Gaudí was the creator of this park, as all of his work it distinguished by its breathtaking beauty and striking architecture. Across the park, structures are decorated with trencadís, which are shards of ceramic tile and plates that he arranged to create flowing mosaics over the walls, ceilings, benches, and statues. It's hard to imagine what the Catalonian Capital would look like without all of Gaudí's visionary architecture!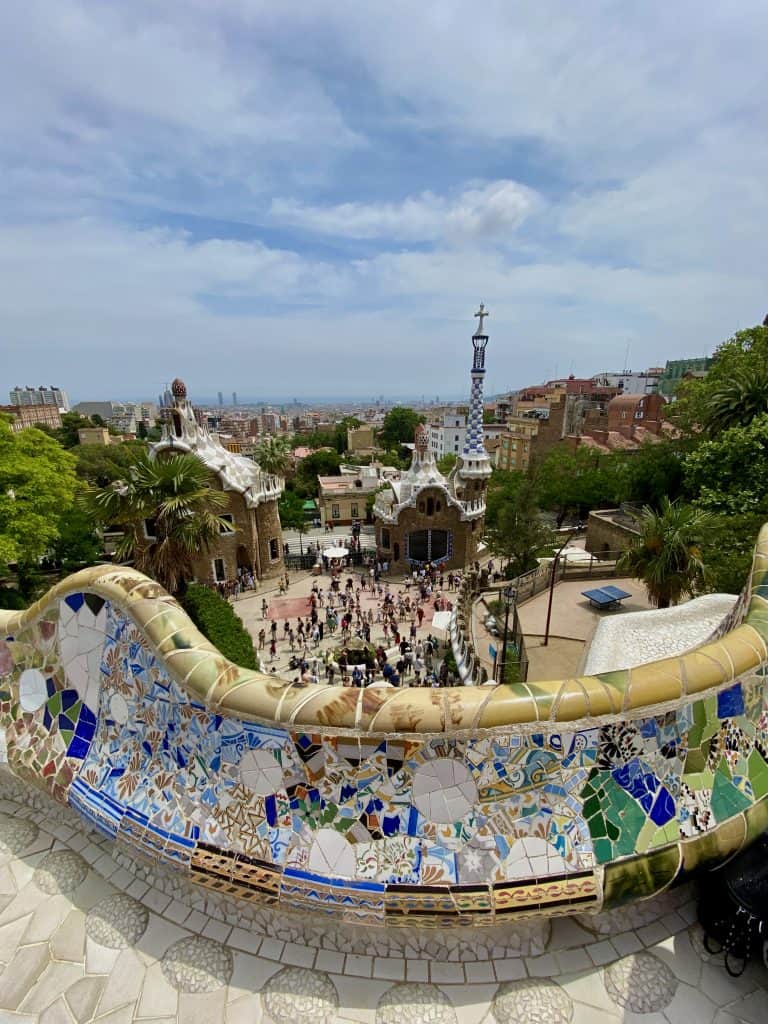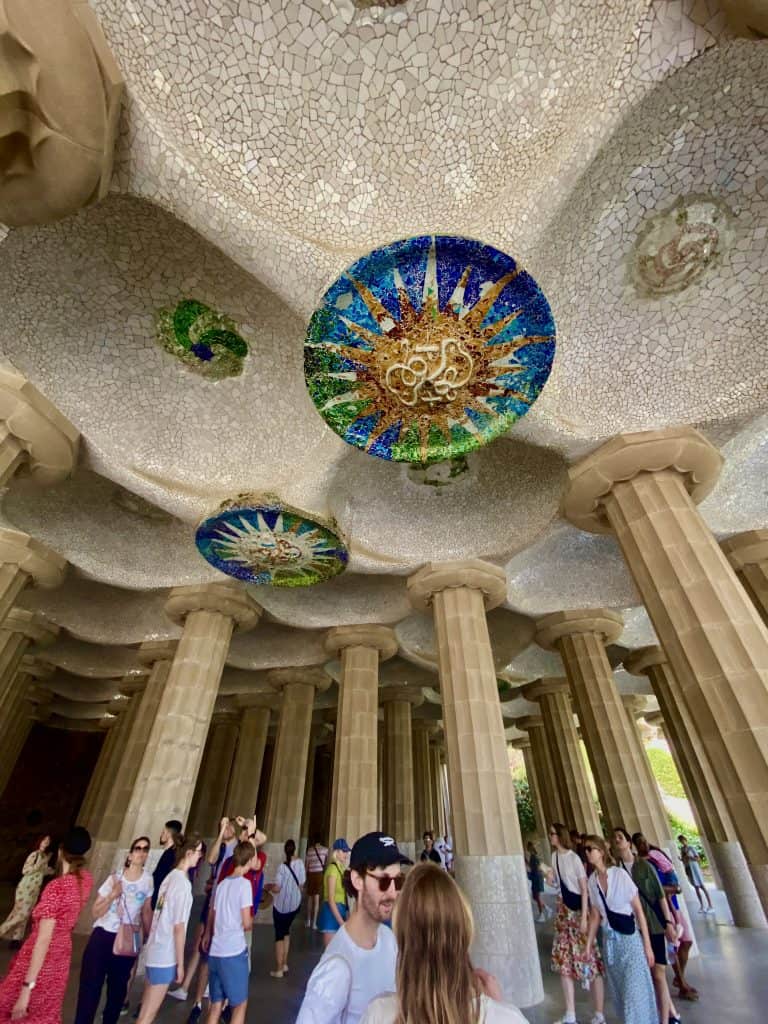 @chloemungo ¡Qué maravilloso! #traveltok#fyp#trending♬ Paradise – Ikson
Enjoy our POV of Park Güell throughout the day! Click to watch the tiktok!