As regular H&M shoppers, we walked along the busy sidewalks to check out an elevated shopping experience. Living in a city means you can head to your favorite mainstream stores straight from classes.
We went to multiple popular stores including Zara, but H&M surpassed expectations with some obscure details.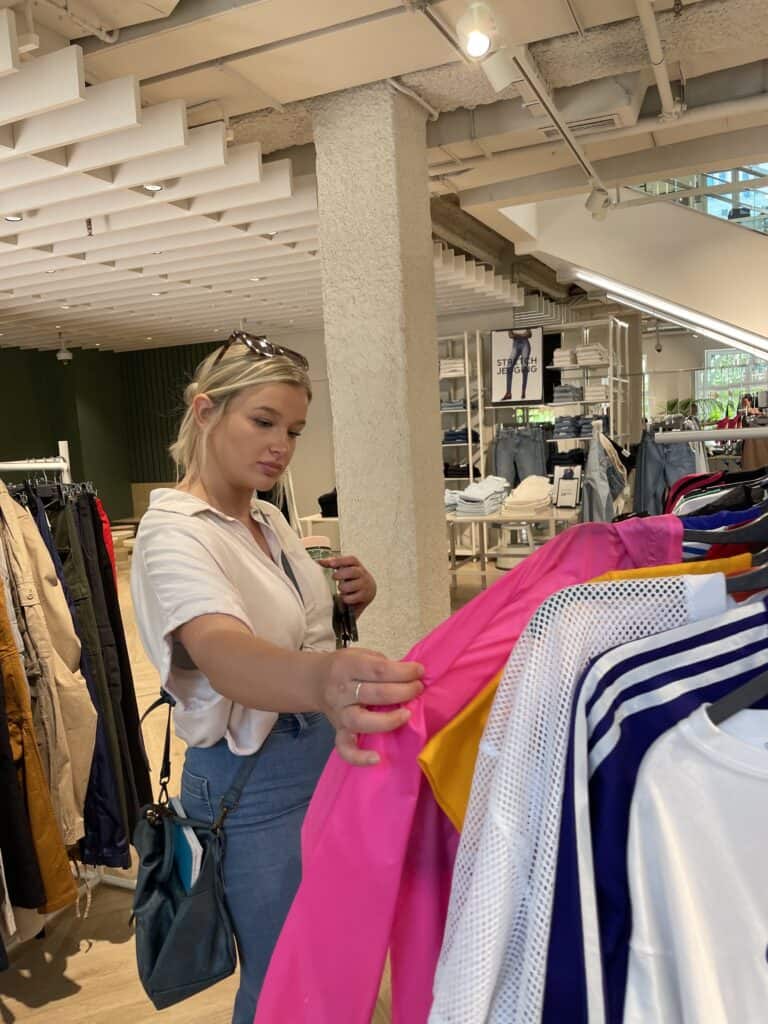 Senior Ellie Malcolm sifts through a clothing rack at the H&M location in Barcelona, Spain's Passeig de Garcia district.
As you walk in, everything is very well kept. The racks upon racks of clothing are well organized with options for every outfit you dream of putting together. There is a security guard at the front door staring you down as you walk on. Hundreds of people walk quickly through the floor.
On the first floor, there is trendy and upscale pieces for an affordable price. The second floor is unique. It has clothing and dressing room as like any other stores, but it provides a unique shopping experience for guests.
The first thing we noticed was the secondhand section. H&M has a large section full of pre-worn clothing sourced by the store. You can buy vintage along with H&M items that have been recycled by customers. Some items are more expensive while others remain affordable.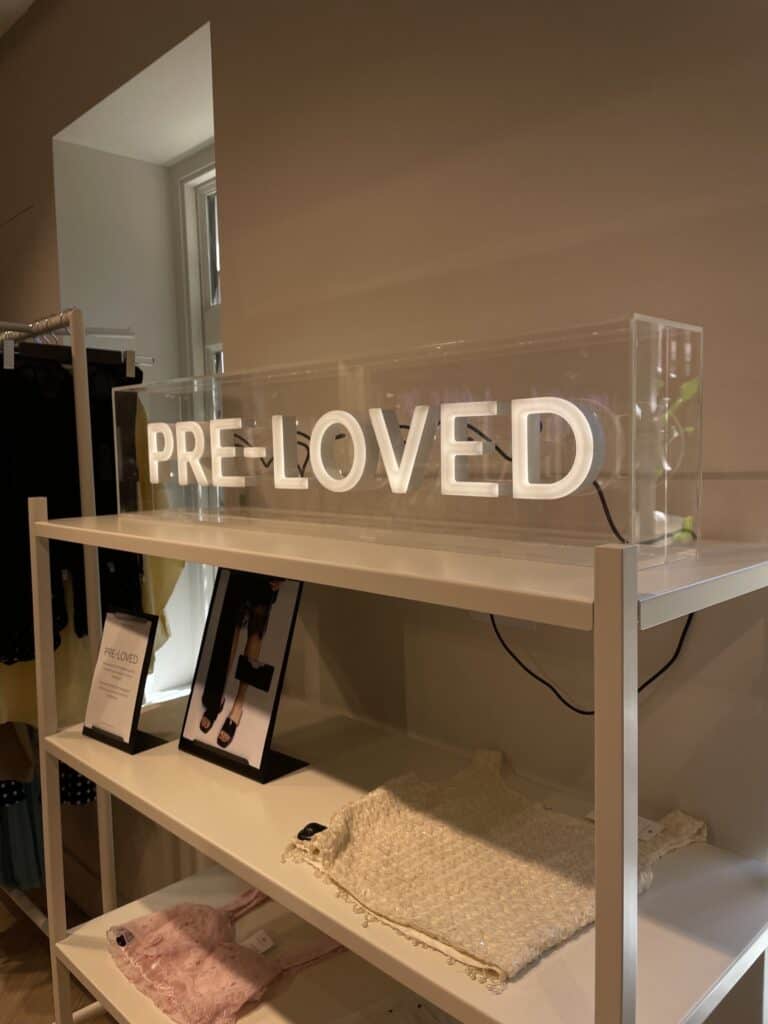 According to the H&M website, the "Pre-Loved" section is dedicated to up-cycled items that have been "Secondhand Reimagined".
At the back of the secondhand shop, there is a coffee shop with beverages to be enjoyed by customers. While you enjoy your coffee, head out to the outdoor space. There is views of terraces and other buildings along with extensive greenery. Plants fill the terrace with trendy yet comfortable seating.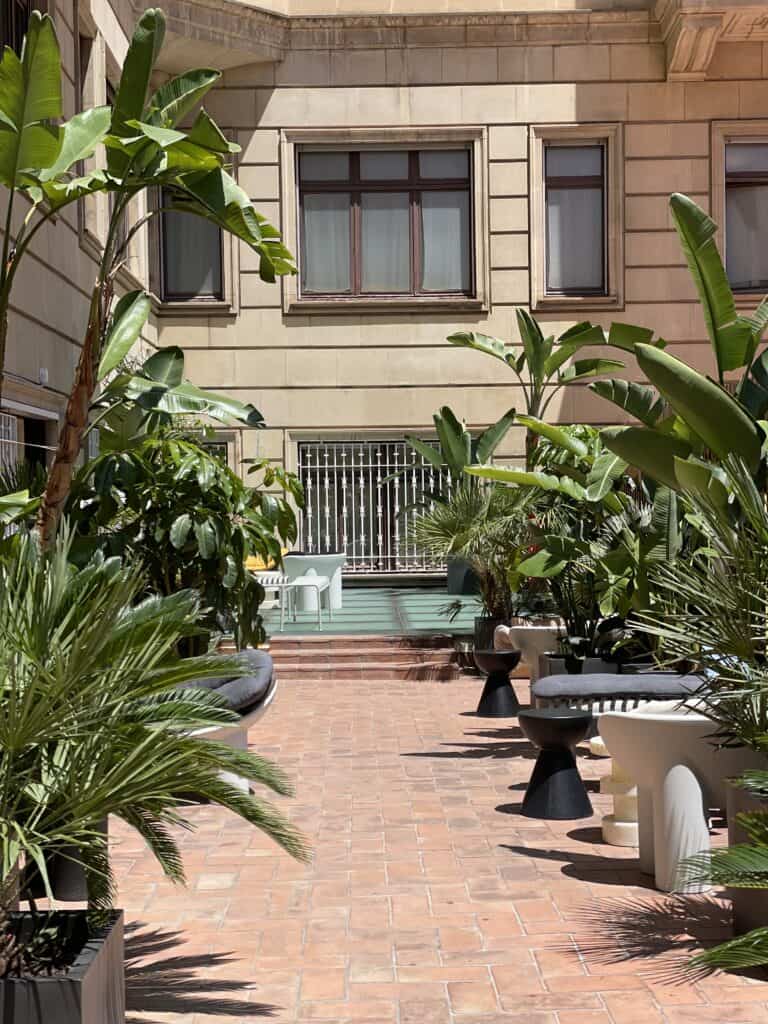 The outside terrace of H&M included seating and greenery for shoppers to relax in.
It is perfect for fun Instagram photos or to take a break from the multiple floors of shopping. We stopped and took some photos and enjoyed the sun. 
The last feature that was unique was self checkout. Every item, big or small, has a security tag. At self checkout, you remove the security tags yourself and check out. Although we have self checkout in the United States, it is not common in retail stores.
H&M has great items for everyone who loves shopping (as much as we do). If you enjoy an up sac ale experience with affordable prices, I reccomended checking it out in the shopping district of Barcelona.