The
Eternal
Abroad Experience
By: Olivia Clarke
The phrase "studying abroad changed my life" is a phrase seldom not heard on college campuses. During every study abroad fair, there is at least one person anxiously waiting to spill their life story about the time they went abroad and what made it special. I, like many of my fellow peers, would roll my eyes in disbelief. However, there was always a part of me that wondered what it would be like to travel and experience a different culture on my own. I pondered if it would live up to all the high praise studying abroad was so often given.
What I learned from my time studying abroad was that while taking on a culture different from your own is intimidating, it is vital in teaching lessons about respect, perspective and tolerance.
Studying abroad helps to break the stereotypes taught in mainstream media. For someone who has always lived in the comfort of the American bubble, it opened my eyes to a new world.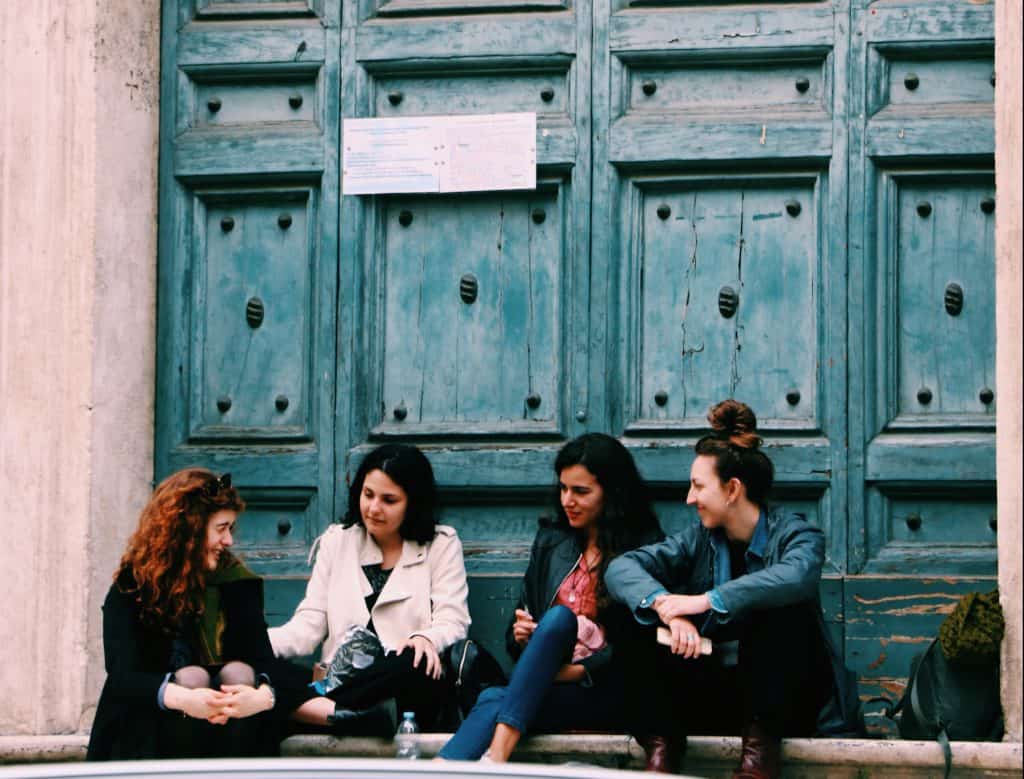 For instance, food traditions in Italy are slightly different than how most Americans would expect. Spaghetti and meatballs aren't eaten together, for one. They are two separate courses! Italians also LOVE bacon on their pasta, which is usually missing from the Italian restaurants back home in America. Another bizarre fact I learned was that Italians do not use a spoon and fork to eat their pasta, a quality my half Italian mother taught me to do.
Different regions of Italy specialize in different foods, as well. Italians are not confined to only eating a Mediterranean diet. Southern and Northern Italy differs in the foods they prepare. The south tends to focus more on olive oils, pastas and tomatoes. When I ventured to Sorrento off the bay of Naples, I discovered that this coastal region was famous for their citruses. Lemons and oranges are locally grown there. On the other hand, one of Rome's most famous street foods is known as Supplì, a crunchy breaded rice ball mixed with mozzarella and tomato sauce.
Other than the food, a main factor of mine in choosing to come to Rome was religion because I am Catholic. In Italy, not everyone is Roman Catholic, though it makes up their dominant religion. Three percent of the population is Muslim, accounting for over 1 million people. Even though many tourists may not tie to any specific religion, they still fill Vatican City daily to see the beauty and artwork of the ancient churches.
In Europe, Italy reminds me of a cornucopia, a symbol of abundance and harvest usually placed in the center of a feast. Rome, in particular, represents all of this to me because of its rich, "abundant" history, its savory food and its ability to tie European countries and their past civilizations together.
If there is anything to take away from this post, it's that studying abroad is never what one expects. Doors are constantly opened to new sightings and encounters. While my time in Rome has been fleeting, it has been grand nonetheless. The architecture, traditions, people, landscapes and cuisine has not failed to surprise me. Italy's unique aspects are unlikely to be seen or replicated anywhere else.
My grandmother always said, "To discover what the world has to offer you must be willing to embrace what the world has to offer," and for me the legacy of Rome will continue to live on as eternally as the city in my heart.